Weekly Wrap: Insurer launches new website | Insurance Business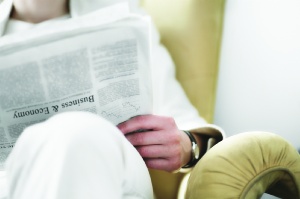 Insurer launches new website
Sportscover has announced the launch of a new website that coincides with its sports news and interview magazine, Touchline.
The website will have interviews and news from the world of sport and sports-based insurance and will help the company further its global expansion plans.
The site will combine written and TV content on a range of sports and topics which will help the company establish itself as the leader in sport insurance, according to managing director of the company, Chris Nash.
"Our mantra is 'We are sport' because we provide more than just insurance for sport," Nash said.
"We are continuing to integrate with the sports industry through the provision of a wider range of services to sport and, as part of this, we are looking forward to helping promote sports through initiatives such as our internet broadcast facility, Touchline TV.
"Touchline and Touchline TV will also continue to focus on some of the major issues in sport and keep those in sport up to date with current thinking from right across the globe.
"This is another demonstration of how we partner with sport to assist with the promotion of sport at every level – to participants, spectators and sports fans in general."
Sportscover,
who recently announced their partnership with a Bermuda-based insurer
, has published a magazine for three years and the new website can be found
here
.
China's Fosun International moves to take over leading US insurer
A major Chinese investment company has made a move to take over US insurance company Ironshore this week.
Fosun International, which is controlled by Chinese billionaire Guo Guangchang, already owns a 20% stake in the property/casualty insurer – bought for US$464 million last August – and hopes to buy the remaining 80% for US$1.8 billion.
According to a Reuters report, Ironshore had total assets of US$6.7 billion at the end of 2014.
"This acquisition will bring synergies for both parties in the prevention of currency risks, expansion of assets allocation and cooperation in reinsurance business," Fosun said in a statement to the Hong Kong stock exchange Sunday.
The company is one of China's largest and most aggressive private-sector acquirers. It announced just last month that the US insurance sector is a primary piece of its growth strategy.
"Insurance is the most important business segment for us—the build-out of insurance gives us a cheap and sustainable source of funding," Chief executive Liang Xinjun told the Wall Street Journal last month. "The persistent low interest rate environment in the U.S. and Europe has made the acquisition targets there look more attractive."
Fosun already made headlines last year when it bought the insurance arm of Portuguese state bank Caixa Geral de Depositos SSA for US$1.1 billion.
In a recent press release on the Fosun website, the company boasts that it follows the Buffett strategy of taking an "insurance + investment" approach to business growth, allowing it to earn profit in both financials and assets.
"In 2014, the operating revenue from the insurance segment hit RMB 7.868 billion, up 2,742.3% year-on-year, and contributed to 12.7% of the Group's total revenue," said the statement.
The company has also launched roughly US$6 billion worth of deals in 2014 and 2015, largely funded with debt.
The Ironshore deal will be subject to regulatory approval and both parties can call off the transaction if it is not completed by March 31, 2016.
New NZ tech liability product set to corner market
On the eve of its first anniversary of trading, underwriting agency Delta Insurance is targeting one of New Zealand's fastest growing business sectors with the launch of its new technology liability insurance product this week.
Managing director Ian Pollard said Delta had already had considerable success within the technology sector with it representing about 15% of their book.
Now, with a dedicated product combining Professional Liability and General Liability coverage specifically designed for technology product and service providers, they hoped to take it to the next level.
"We've been working on this product for over eight months now and we've come up with something quite compelling in the marketplace and in an area which is relatively untapped from an insurance perspective as well."
Delta's head of financial lines, John Moore, said most of the current offerings in the marketplace were more than five years old and because of the speed of evolution within the technology sector, many of the wordings had become irrelevant.
"Whereas we've looked at the exposures that technology companies face globally, and along with Ian and [general manager] Craig's international experience have applied that here to pick up those emerging risks," Moore said.
Among the benefits Delta says its product has are:
Cyber terrorism write back
Any one claim as opposed to aggregate limit for all claims
Ability to dovetail with a separate cyber policy
Global claims response using international partners
Moore said the any one claim facility was key for technology companies.
"With technology there is a high risk of multiple claims in one policy year. With our policy structure you get the full policy limit for each separate claim."
Moore said that with many New Zealand based companies being very overseas focused, it was crucial to have global claims handling resources they could tap in to via Delta's relationships with Lloyd's and
Allied World
.
"We can respond with on the ground claims handling whereas Australasian insurers might have on the ground in New Zealand and Australia but outside that they'd have to ring around for a lawyer and you wouldn't discover if they were any good or not until during the claim."
Moore added that the new product also included specific cover and affirmative cover around project failure or delays and arising costs from those which are often just excluded by other insurers.
General manager Craig Kirk said the combined domestic and international experience of managing director Ian Pollard, head of financial lines John Moore and his own made them arguably the most experienced underwriting team in New Zealand.