Weekly Wrap: Insurer launches three new products | Insurance Business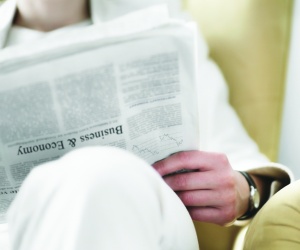 Insurer launches three new products
World2Cover, the new insurer backed by Tokio Marine, has announced the launch of three new products as it looks to strengthen its position in the Australian market.
The insurer has launched a new Essentials, Basics and Domestic travel insurance coverage which the company describes as "cost-effective protection within the local market."
Claudio Saita, chief operating officer & executive director at Tokio Marine, said that the number of Australian's planning a holiday continues to rise and with it, so does the need for adequate cover.
"According to the latest
Roy Morgan Research Holiday Tracking Survey
, seven in 10 Aussies are planning to take some kind of trip in the next 12 months, with around 55 per cent of these domestic and 10 per cent international," Saita said.
"This equates to some 13.7 million people overall and, given the unexpected nature of travel, points to a strong need for comprehensive travel insurance options for local travellers."
Saita stressed that many travellers ignore coverage when travelling around Australia and hopes that the launch will help Australian's realise that dangers do exist at home.
"When planning a getaway within Australia, many people don't think about travel insurance simply because it feels safe to be close to home.
"But there are still plenty of things that can go wrong, including delays, cancellations, lost or damaged luggage and personal items. Domestic cover can help protect against the impact of these potential nasty surprises."
NZ Broker acquisition boosts southern presence
Crombie Lockwood has acquired South Island brokerage Reid Manson Ltd, the company announced this week.
The addition of Reid Manson's Timaru and Ashburton offices now takes the total of Crombie Lockwood's South Island locations to nine.
The announcement comes on the heels of Crombie Lockwood's long-term tenancy in the new central city Price Waterhouse Centre, announced last month.
Crombie Lockwood CEO Carl O'Shea said the South Island had always been important to the company.
"We have a well-established business base here and the inclusion of David Reid's team and their operations enhances this position."
He added: "Reid Manson has a justifiably strong reputation in its two key markets and we are delighted that their team members are remaining with us to maintain the high level of service their clients currently enjoy."
David Reid, who founded the business in 1985, also expressed his positive expectations for the new arrangement.
"We have always prided ourselves on bringing the best the market has to offer to our regional clients.
"I am confident as part of the Crombie Lockwood organisation our capability will be greatly improved including access to global expertise through the Arthur J Gallagher parentage.
"It really is a win-win situation; our clients will continue to deal with the same people but with many more resources at their disposal. It is also a significant commercial commitment to our region," Reid said.
The acquisition is effective 1 November 2015.
Terms of the transaction were not disclosed.
US insurer breaks new ground with life cover for HIV patients
World AIDS day took place this week, with global calls to act with urgency to implement the latest high-impact, evidence-based HIV prevention strategies. There is also evidence of innovation in the insurance sector as well, with one leading carrier breaking new ground with the introduction of life insurance products for HIV patients.
Prudential Financial teamed up with and ÆQUALIS, an innovative company bringing insurance products to under-served communities, to make life insurance coverage available to people who are living with HIV, provided they meet the underwriting qualifications.
Representing a milestone in the changing nature of the HIV infection, people living with HIV may now be eligible to obtain ten and 15-year individual convertible term life insurance products, offered through Prudential's issuing insurance companies.
"As medical technology advances, we continuously evaluate and update our underwriting criteria, which has resulted in our ability to offer insurance to people dealing with various medical or chronic conditions," said Mike McFarland, chief underwriting officer, Prudential Individual Life Insurance.
"With advances in the successful treatment of people with HIV, we are now able to offer this population the opportunity to apply for life insurance – a milestone we see as a significant step in the right direction."
ÆQUALIS is providing consumers with direct access to information about the insurance products that are available and managing the process of applying for a policy. They are also working with financial professionals and other major insurance agencies and distributors to raise awareness and manage the application process.
Other insurers may be looking at the market too. Deana Allen, senior vice president of the Willis National Health Care Practice, based in Atlanta, said that 34 years after AIDS first hit the headlines, we are getting closer than ever to realizing the potential to one day end AIDS.
"Back in the 1980's I worked in health care when we first began treating a growing number of patients with a combination of symptoms we had never experienced before – eventually they would receive a diagnose which was named AIDS (acquired immune deficiency syndrome)," Allen wrote in a blog post this week.
Significant progress has been made since those early days but an estimated 36.9 million people are still living with HIV/AIDS worldwide, although new HIV infections have fallen 35% since 2000. Around 1.2 million people are living with HIV in the United States, and one in eight don't know it.
Ending the AIDS epidemic by 2030 is one objective of Sustainable Development Goals announced by the US in September, while the UN has launched a campaign to rapidly scale-up HIV prevention and treatment, aiming to reduce AIDS-related deaths by 21 million in low- and middle-income countries by 2030.
Allen acknowledges that the targets are ambitious and will be challenging for stakeholders across all sectors of our society including, state and governments, local health departments, hospitals and health care providers, by working together on national and world wide goals we can advance toward the goal of an AIDS-free generation.