Weekly Wrap: Insurer renews major contract | Insurance Business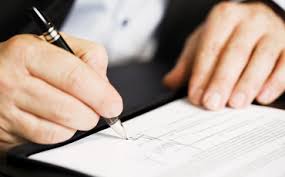 Ansvar
's national insurance contract with the Christian Outreach Centre (INC) has been renewed.
The contract renewal follows five years of continuous service by Ansvar to INC, assisting the organisation across a number of key programs including its disaster-relief and social program called Global Care, and the iconic 'Red Frogs' school chaplaincy and ministry programs.
Ace appoints environmental risk underwriter
Ace has appointed Cristin Sullivan to environmental risk underwriter for Australia.
She will play a key role in enabling business to access quality insurance coverage for Environmental Risk throughout Australia and the wider Asia Pacific region.
Sullivan commenced her career in the casualty department of a large insurer in the United States before moving to the environmental risk team of a major international broker. As a client adviser, she developed specialist expertise in identifying and evaluating a company's exposure to environmental risk.
Insurance brand wins customer satisfaction award
Real Insurance has won the Roy Morgan Research award for the highest customer satisfaction rating for 2013 in the risk and life category.
The award comes off the back of Roy Morgan Research's survey of over 50,000 Australians and 22,000 business decision makers. Companies can't enter the awards or apply to be measured.
Brenard Grobler, Real Insurance's head of product and partnerships, said: "The award is a tribute to our dedicated team of professionals who work tirelessly to deliver the best and most personalised service possible to our customers. "It is a clear endorsement of our customers' appreciation for dealing directly with their insurer, and reinforces the need for a direct to consumer insurance model."
OAMPs launches 'Emerging Risks Forum'
OAMPS is to host an 'Emerging Risks Forum' series, Information Protection – Data Security and Privacy, which will take place in capital cities across Australia from 10-14 March 2014.
The objective of this series is to give an understanding of the risks and potential ramifications of cyber-crime and how businesses can best prepare for and minimise these risks.