Weekly Wrap: Insurer reveals most dangerous days on the roads | Insurance Business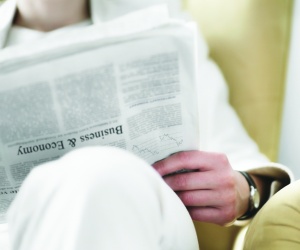 Insurer reveals most dangerous days on the roads
GIO has revealed the most dangerous days of the week to commute using different modes of transport.
If you cycle to work in Sydney, stay on high alert on Tuesday as these are the most dangerous two-wheel days of the week with 25 per cent more cycling accidents on a Tuesday compared to Wednesday.
Pedestrians, make sure you take extra care on Friday as more than double the numbers of recorded accidents occur then compared with Monday.
Drivers are also more likely to suffer a bump on Friday and the evening rush hour is more dangerous than the morning with drivers 47% more likely to suffer an accident at the evening peak.
Cyclists beware in the morning as 33 per cent of all cycling injuries on the roads come in the half hour between 7.30am and 8.00am.
Nicole Mann, executive manager of NSW CTP claims with GIO, said of the findings: "These statistics provide an interesting insight into the injuries that have occurred on Sydney's roads."
"They remind us that a split-second loss of concentration or misjudgement is all it takes to cause an accident that can devastate people's lives."
"Drivers, pedestrians and cyclists need to always take care when on the road or footpath. They should practice defensive driving or cycling and be fully aware of the potential dangers that surround them."
GIO analysts examined more than 7, 000 personal injury claims from motor accidents in Sydney over the last decade to compile the statistics.
Claims award winner announced
NTI
has won the 2014 Sue Ronai Memorial Excellence in Claims Award.
The award is voted for by all
Austbrokers
Phillips members for Victoria and Tasmania and is awarded based on a 13 point claims service criteria on which companies are marked.
Votes are collated in June and November to give a full-year picture of the claims environment and all major insurers and underwriting agencies are eligible for the award.
Renzo Antidormi, state manager Victoria/Tasmania of NTI, said of the win: "NTI is thrilled to be awarded the 2014 Sue Ronai Memorial Excellence in Claims Award."
The award is named for Sue Ronai who spent a long and distinguished career in the insurance industry with
Zurich
and Austbrokers Phillips and passed away in 2007 after a battle with cancer.
Allianz
took second place and
CGU
third and Antidormi was delighted with the showing of the company.
"As a specialist in heavy motor insurance, our Claims Team is committed to helping transport operators get back on the road sooner so that they can continue to serve their customers and ensure that their livelihood is protected. We are honoured to be recognised for this commitment.
"On behalf of the NTI VicTas team, I'd like to thank Austbrokers Victoria and Tasmania for this award and for highlighting the importance of claims service excellence in the Australian Insurance Industry."
Online insurance launched for crowd-funding site
Crowd-funding site Indiegogo has launched its own insurance policy to give virtual backers peace of mind.
Indiegogo has launched a trial run of an insurance product that is aimed to build-up trustworthiness in the site which was highlighted as a concern in a recent survey conducted by the crowd-funding platform.
Crowd-funding sees backers from across the internet fund an idea – whether it be a smart-watch or a novel – and the level of funding dictates what the backer receives in return. It could be a signed copy of the novel or first-refusal on the smart watch.
Crowd-funding can be risky, if the product doesn't come to fruition or your product is damaged or lost, you aren't covered for the loss which is why Indiegogo are dipping their toe in insurance.
Currently being trialled on the Olive stress monitor wristband, Indiegogo are offering backers a chance to claim their money back if the product is not delivered at the time the founders have set as their launch date.
For an additional $15, backers can secure the peace of mind of knowing they can claim their money back if the product is not delivered.
An Indiegogo spokesperson told
TechCrunch
: "Indiegogo regularly develops and tests new features to meet the needs of both funders and campaign owners. This pilot test is currently limited to this individual campaign."