Weekly Wrap: Insurer set to launch new travel product | Insurance Business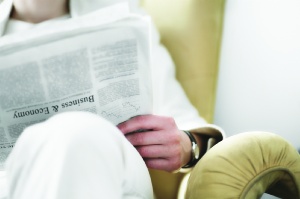 Insurer set to launch new travel product
Allianz
Global Assistance is about to launch a new travel insurance product aimed directly at travel agents, it has been announced.
Named My Travel Insurance, the product will be available for independent travel agent groups and has several key features such as insolvency cover for selected tour operators and wholesalers, unlimited medical cover and snow and cruise cover automatically included.
John Myler, CEO of Allianz Global Assistance, said of the launch: "The team has been busy consulting with key industry figures and agents to find out what new features are needed for existing insurance policies.
"Consumer demands are constantly changing and the industry has recently experienced changes to legislation, so it's important that we listen to what our partners and consumers want and continue to launch products that meet their needs."
The product, particularly the insolvency cover, is designed to bridge the gap left by the removal of the Travel Compensation Fund in Australia which had left consumers vulnerable.
My Travel Insurance will be launched on November 1
st
.
Global Law Firm Opens Brisbane Office
Specialist insurance law-firm Clyde and Co announced the opening of their fourth office in Australia this week, to be based in Brisbane.
The firm has so far hired three lawyers for the new office and plans on adding a further 20, taking their total staff in Australia past the 100 member mark.
The firm announced the Brisbane office will be staffed by partners from Australian firm Sparke Helmore. The team includes Matthew Pokarier, Jacinta Long and Maxine Tills and will focus on all classes of insurance, particularly professional, directors and officers, product and general liability.
Clyde and Co managing partner John Edmond said of the new office: "We are open for business in Brisbane as of now.
"As always, we have invested significant time in selecting the right team to join our firm and are very happy to have Matthew, Jacinta and Maxine on board. Their specialist practices not only complement, but also buttress, our existing practice in Queensland."
Global Insurer releases scariest risks of 2014 for Halloween
Willis has highlighted the scariest risks of the year, just in time for Halloween and some topical issues are featured.
The Ebola outbreak, the continued threat of terrorism and the geo-political disruption of oil supplies all make the list.
Speaking of the threat posed by the spread of terrorism not only across the Middle East but across the globe, Tim Holt, the head of Inform at Alert:24, a risk management consultancy from Special Contingency Risks, said: "From crime, to riots to kidnap the threats to unwary travellers and expatriates are rising in many places."
"Looking ahead, it is crucial that risk managers ensure that political, security and cultural awareness inform their regional and country assessments and mitigation measures, particularly where state governance is weak or absent."
Communications director for Willis Global Energy, Robin Somerville, said that the geo-political threat to oil supplies is "in many ways the ultimate scary risk," for the energy industry.
The threat of natural disasters also made the list with Kevin O'Brien, client services coordinator for Willis Personal Lines said: "Natural disasters cannot be avoided, but at least policy coverage is available to assist with the devastation left behind."
Retail hackers, cyber worries and the varied threats to the airline industry also made the list.