Weekly wrap: Intermediary looks to boost Latin American footprint with acquisition | Insurance Business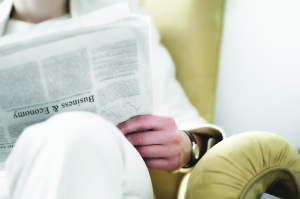 Marsh acquires majority stake in Panama broker

Marsh has reached a definitive agreement to acquire a majority stake in Panama insurance broker and advisor Semusa.

It is hoped the transaction will strengthen Marsh's leadership position in the Central America and Caribbean region and follows the acquisition of Franco & Acra Tecniseguros in the Dominican Republic last year.

Operating under the name Marsh Semusa, the combined entity will bring together the long- established and highly-regarded operations of Semusa, with the global footprint, solutions, and placement capabilities of Marsh to provide an enhanced service to clients of all sizes in Panama.


Willis acquires specialist life insurance provider

Willis Group Holdings plc has completed its acquisition of life insurance solutions Charles Monat Limited after receiving the relevant regulatory approvals from the Monetary Authority of Singapore.

Charles Monat's operations will be combined with Willis' expanding Global Wealth Solutions (GWS) practice, enhancing Willis' teams in Hong Kong, Singapore and Zurich and growing Willis' footprint throughout the Asian and wider global markets.


Wesfarmers completes sale of insurance broking operation

The sale of Wesfarmers' insurance broking and premium funding operations to Arthur J Gallagher & Co has been completed. Wesfarmers expects to record a pre-tax profit of approximately $310m to $335m.

Meanwhile, IAG has received the necessary regulatory approvals from the Commonwealth Acting Assistant Treasurer to acquire Wesfarmers' underwriting arm.
IAG managing director and CEO Mike Wilkins said this concludes the regulatory approval process, and clears the way for the completion of the acquisition. "IAG is looking forward to welcoming the employees and customers of the Wesfarmers insurance underwriting businesses.
"This acquisition is a compelling strategic fit for IAG which will enable us to create a market-leading commercial lines position in Australia, sustain our market-leading position in New Zealand, and deliver significant long-term value for our shareholders," he said.


AGA CEO spends a night on streets
Allianz Global Assistance CEO John Myler is one of several businesses bosses who roughed it out on the streets of Australia to raise money for and awareness of homelessness.

Myler spent a night on the streets of Brisbane for St. Vincent de Paul's Society CEO Sleepout and aims to raise $5,000. Participants brought their own sleeping bags and pillows. Luxury bedding items were prohibited. They were not allowed to bring their own feed but were provided with a basic meal.

Myler became involved with the St. Vincent de Paul's Society CEO Sleepout when a colleague challenged him to participate last year.

To donate funds, click here.