Weekly Wrap: International firm to cut 2,000 jobs in restructure | Insurance Business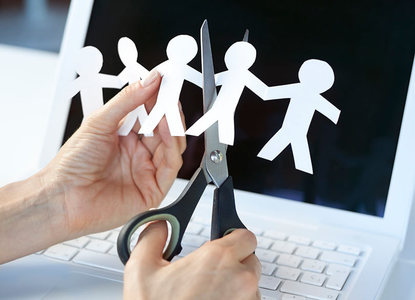 International firm to cut 2,000 jobs in restructure
It is the second largest reinsurer in the world – but that hasn't stopped troubled times hitting Munich Re.
In reaction to losses at its primary insurance unit based in Germany, the company has outlined plans to spend one billion euros by 2020 on restructuring operations for Ergo – but that will also mean cutting 1,835 jobs, approximately 13 per cent of its workforce.
Job cuts are set to focus on streamlining its administration and sales force – in the hope of generating around 280 million euros in savings. According to a
Bloomberg
report, the money has been set aside primarily to modernize computer systems with the hope that Ergo will be in a position to contribute around 500 million euros a year to Munich Re's earnings by 2021 at the latest.
According to the newswire's report, Ergo reported a net loss of 227 million euros last year prompting the company to hire chief executive officer Markus Reiss to help improve its profitability. Last year's loss came primarily because the company had to write down the value of its German life insurance business.
Currently, life insurance companies in Germany are facing challenges from low interest rates. Traditionally policies featured guaranteed returns as high as four per cent for policies that were sold during the second half of the 1990s. However, with life insurance contracts often running for 30 years or longer, it has become difficult for these obligations to be met, particularly with German 10-year government bonds paying out less than 0.2 per cent.
It is expected that Ergo will now spend around 432 million euros on digitizing its operations – with another 379 million to be invested in an effort to make its operations more efficient.
Insurance law firm appoints CTP and liability team in Brisbane
Specialist insurance law firm Gilchrist Connell has announced the appointment of three new hires aimed at upgrading the firm's CTP and public and products liability capability both in Queensland and nationally.
Gilchrist Connell has appointed Quentin Owen as principal of its CTP and Liability Team in its Brisbane office. Quentin is joined by Leah Vida as special counsel and Stephanie Renda as associate.
Owen has more than 35 years' experience as a solicitor and barrister acting in complex and catastrophic personal injury claims, conducting prosecutions for the Motor Accident Insurance Commission, and investigating and defending claims involving arson and fraudulent activities. He was recognised as a leading individual in insurance by Chambers & Partners in 2011; listed by Best Lawyers for insurance and personal injury litigation each year since 2013; and listed as a leading lawyer in Public & Occupier Liability (Defendant) and Motor Vehicle Accident & CTP (Defendant) in Doyle's Guide 2015.
"I am delighted to join Gilchrist Connell − such a preeminent national insurance firm. In the current national and international world of insurance, I believe it's essential that such a presence is available to enable clients to have a one-stop shop and to provide excellent service," said Owen.
Vida and Renda, on the other hand, have worked exclusively for major insurers and self-insurers. They also have extensive experience in defending compulsory third party claims and liability claims.
Gilchrist Connell Managing Principal Richard Wood said, "The firm considers itself very fortunate to have managed to lure a team of such quality as Quentin's. As well as providing us with a stronger presence in Queensland, these three excellent lawyers greatly enhance our ability to service CTP and liability insurers nationally."
Gilchrist Connell is the only dedicated insurance law and defendant-side litigation firm with offices in every mainland state.
Caution remains around remaining EQC transfer figures
Insurers are still being cautious about confirming definite numbers of over cap claims they're expecting to be transferred over to them from the Earthquake Commission, despite the work EQC has undertaken to give them more certainty.
"EQC has introduced a faster handover process for the remaining dwelling claims that are likely over cap where appropriate, with the support of insurers including Southern Response,
IAG
,
Vero
, Tower Insurance and MAS," an EQC spokesperson told
Insurance Business
.
The spokesperson could not divulge the information that related to individual insurers, and when
Insurance Business
made enquiries to insurers the response in terms of clarity was mixed.
Vero said it expected around 20 further claims to come through which was a result of working with EQC 'for some time' to get a clear understanding of which claims had the potential to go over cap.
"Based on the information we have received from EQC, and our review of each of their unresolved cases that they have advised us, we estimate that only around 20 further claims are likely to be transferred to us," a Vero spokesperson said.
"All claims we consider are likely to go over cap have been opened as live claims and we are now taking them through our assessment process."
He added: "We do however stress that this is our review of information supplied to us from EQC."
IAG, on the other hand, would not reveal any figures.
"For the 'finalised number' from EQC, unfortunately we are not in a position to comment," IAG media and community relations manager Shelley Huang said.
"We continue to focus on ensuring the claims that are passed through at this stage are handled in a way that supports our customers, some of whom are very frustrated at the time that's been taken to assess their property damage as over cap," she said.
Insurance Council CEO Tim Grafton said insurers were continuing to work with EQC which they hoped would speed up the process for Canterbury customers.
However, he was wary of focusing on final numbers at this stage: "When that process is complete those numbers will still only be estimates."
Insurance academic Dr Michael Naylor, who is a senior lecturer in finance and insurance at Massey University's School of Economics and Finance, raised the issue of the recent settlement between EQC and the EQC Action Group and what effect that would have on the finalised numbers issued to insurers.
Legal experts speaking after the 'milestone settlement' was made
had predicted a flood of people wanting their repairs reviewed by EQC.
But the EQC spokesperson said they did not expect any effect on the number of claims that go over cap.
"While the Joint Statement will not affect over cap numbers, the final number of over caps can only be known once the final earthquake claims are settled," the spokesperson said.
"EQC is currently working with insurers in regard to 300 claims from the Canterbury Home Repair Programme (CHRP).
"There will also be a smaller number of claims yet to be settled outside of the CHRP that also go over cap, such as claims involving multi-unit buildings or in cases where EQC has revisited a claim.
"Overall we are confident the number of over cap properties will be only slightly higher than the 25,000 we forecast in 2013," the spokesperson said.
Last week
Tower CEO Richard Harding revealed the number of outstanding Canterbury claims
they were expecting to come from EQC was under 50.
Southern Response had not responded at the time of publication.