WEEKLY WRAP: International insurer in take-over bid | Insurance Business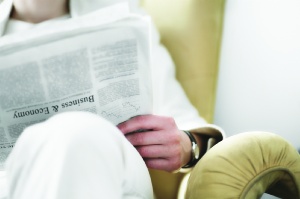 International insurer in take-over bid
Catlin Group, operator of one of the biggest Lloyd's of London syndicates, has been approached by XL Group in an enormous take-over effort.
Dublin-based XL has offered $4.8 billion for the take-over, at a 20 per cent premium of the stock's closing on Tuesday.
In a statement on the company website, Catlin announced the proposed takeover and noted that "discussions are currently ongoing between both parties."
"A combination of XL and Catlin would create a leading player in property and casualty insurance and reinsurance and expand opportunities for the combined underwriting team in the global marketplace," the statement says.
XL CEO Mike McGavick sees the move as key to both parties for future growth.
"Both XL and Catlin – respected, innovative, global P&C firms - are well positioned on their own. However, we both believe that we will be far better positioned and stronger together. We see this transaction as deeply accelerating the strategies of both companies."
McGavick sees huge potential in the pairing and believes the Catlin and XL "would be a top 10 player" in the global insurance and reinsurance market.
"Specifically, the combined entity would be a leader in the global specialty and property cat markets and would make greater and more efficient use of both companies' global networks and infrastructure. As Catlin is the leading presence at Lloyd's, the combination would immediately expand many of the lines of business in which XL has recently invested
"For these reasons, and crucially, for the deep cultural and strategic alignment we see between XL and Catlin, with both built on disciplined underwriting, we see meaningful opportunity in this transaction."
Insurer and rugby club announce partnership
CGU
Insurance have announced that they have signed a three-year deal to partner with the New South Wales Waratahs as the official insurer of the Sydney-based club.
CGU will feature on the lower back of the 2015 Waratahs jersey as the club looks to secure back-to-back titles this coming season.
Peter Harmer
,
IAG
commercial insurance CEO, spoke with excitement of the deal and the prospects of a partnership with the Waratahs.
"Aligning the CGU brand with an iconic NSW rugby institution like the Waratahs, complements our strong position in this market and connects with our people, customers and partners in NSW. The partnership also provides exciting opportunities to build awareness of our brand and deliver on our business strategy.
"Off the back of the 2014 Championship, the Waratahs have demonstrated their ability to
see it through,
which is our promise to our customers and partners. We look forward to a strong and successful 2015 together."
The deal will also give CGU access to the Waratahs IP address which will be used as an important engagement channel with new users and the insurers existing broker network.
ICA issues bush-fire warning
As bushfire emergency warnings are in place in parts of South Australia and Victoria, the ICA has taken time out to warn consumers of their risks this fire season.
Fire crews continue to battle blazes in the Barossa Valley and northeast Victoria, ICA CEO Rob Whelan is urging residents of bushfire prone areas to ensure they are prepared for an emergency.
"Now is the time to review the processes you have in place to make sure that you and your family stay safe in case of a bushfire, and that your home is protected."
"The risks are real and simple steps, such as clearing the gutters or trimming overhanging trees, can help prevent colossal damage to properties and even save lives.
"The first step is to make sure that no one's life is at risk: make sure you are familiar with the fire danger rating, draw up a bushfire survival plan and discuss it with your family."
Underinsurance is a perennial problem when it comes to businesses and properties in bushfire prone areas and Whelan has warned home and business owners to check their insurance before the worst happens.
"Properties being rebuilt in high bushfire-risk areas would have to comply with stringent Bushfire Attack Level requirements, on top of normal rebuilding costs such as demolition, site clearance, planning and development permissions. This could leave underinsured business and property owners in serious financial distress.
"If you have any questions about your policies or are seeking clarification on inclusions and exclusions, contact your insurer. Updating your policy today could save you heartache and financial damage later."