Weekly Wrap: International insurer takes home local award | Insurance Business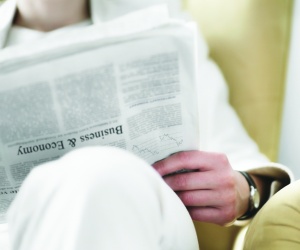 International insurer takes home local award
International insurer Coface has been named the best trade credit insurer in the Asia-Pacific region by a trade, export, commodity and supply chain magazine.
The insurer took home the prize from GTR as the
Asia Leaders in Trade
awards were announced this week.
The awards, held in Singapore, recognise the best in trade across the region and Hung Wong, CEO of Asia-Pacific for Coface, stressed that the award shows the truly regional presence of the business.
"Coface has direct presence in 12 markets in the Asia Pacific region today," Wong said.
"We have been serving our clients with professional local services for our almost 20 years in the region. In recent years, we are also innovative in providing new services like Topliner, EasyLiner, Cofanet Policy Master and TradeLiner to cater needs of different clients.
"We would like to take this opportunity to thank GTR for the recognition and all financial professionals who voted Coface."
Warren Buffett enters the cybersecurity insurance market
Insurance giant Warren Buffett is entering one of the most lucrative spaces in the industry.
Buffett's US office of
Berkshire Hathaway
Specialty Insurance unveiled on Tuesday two new insurance policies providing coverage for cyber liability and breach response, alongside resources for risk management.
The Professional First Network Security & Privacy Policy, and the Professional First Professional Liability and Network Security & Privacy Policy both include multi-faceted network security and privacy liability insurance, as well as risk management resources that are customisable for professional service firms of all types.
Other highlights for both policies include, according to a company statement:
Coverage for third party exposures resulting from data security and privacy breaches, including regulatory investigations, fines and penalties.
Breach expense and extortion threat coverage, addressing the wide range of direct expenses an Insured incurs to effectively respond to a breach or extortion threat.
Media liability coverage, which responds to traditional media exposures (e.g. through a company's website) arising from electronic content.
Business interruption coverage to pay lost income and related expenses incurred as a result of the Insured's business' partial or full interruption due to a network security failure.
Online access to eRiskHub®, which provides state-of-the-market tools and resources to help policyholders understand cyber exposures, establish a breach response plan, and prepare to mitigate the impact of a breach on their organisation. eRiskHub is provided via NetDiligence, a leading cyber security and e-risk assessment firm.
Danielle Librizzi, senior vice president and head of professional liability for Berkshire Hathaway, hailed the new product as a solution for companies with a wide variety of needs.
"Our experienced professional liability team is providing solutions to simplify for customers the complex work of managing professional liability and cyber exposures," Librizzi said. "We are pleased to bring to market comprehensive, flexible coverage, backed by BHSI's commitment to service and financial strength."
The news comes as the cyber insurance market continues on track to triple its worth to US$7.5 billion by 2020.
In September, a Pricewaterhouse Coopers report warned that in order to take advantage of this growing demand, insurers needed to create better products, or face likely disruption from technological players like Google.
"If the industry takes too long, there is a risk that a disruptor could move in and corner the market by aggressively cutting prices or offering much more favourable terms," PwC notes.
The report highlights the relatively high prices insurers are charging for cyber cover, as well as restricting limits characteristic of policies in the admitted market.
New capital rules for world's biggest insurers
The world's nine biggest insurance companies, including
AIG
and
Allianz
SE, will be required to hold more capital under new rules put in place by global regulators.
The move comes following the bailout of AIG in the US following a foray into credit default swaps during the global financial crisis.
The International Association of Insurance Supervisors (IAIS) has designed a two-part capital requirement for the nine companies, who could wreak havoc in global markets if they collapsed.
The companies are AIG, Prudential Financial Inc and
MetLife
Inc from the United States, Allianz SE from Germany, Aviva plc and Prudential from Britain, Ping An Insurance Co of China Ltd, Italy's Assicurazioni Generali SpA and Axa SA of France.
The first part, known as the basic capital requirement (BCR), is effectively what the nine insurers are already required to hold under national law.
The second part, known as higher loss absorbency (HLA), will be on average 10% of the basic requirement, depending on the riskiness of the company's operations.
The IAIS said total capital held by the nine insurers in the past two years averaged 260% of what they need to meet BCR and HLA requirements.
The insurers won't have to make their extra buffer public until 2019,
Reuters
reported.
Some US insurance supervisors have questioned the need for global capital rules, saying national rules are enough and that banks pose greater risks than insurers.
Some regulators have also queried why big reinsurers like Munich Re are not included.
G20 leaders are due to formally endorse the requirements at a summit in Turkey next month.
The G20's regulatory task force, the Financial Stability Board, is also due to update its list of insurance companies deemed to be systemically important – but it is not expected to say until 2016 whether reinsurers will be added.