Weekly Wrap: Law firm announces insurance shake-up | Insurance Business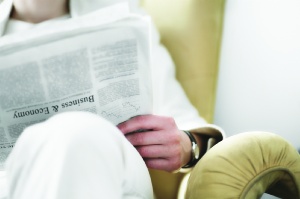 Law firm announces insurance shake-up
Global law firm Clyde & Co has announced the appointment of five new partners who will join the firm in February 2016.
The new partners will be supported by a team of 25 lawyers and will join the company from Lee & Lyons.
Founded by David Lee and Lucinda Lyons in 2002, the Lee & Lyons team bring extensive experience in all realms of insurance law and the founder members will be joined by David Amentas, Michelle Dunne and Christopher Smith.
Managing partner of Clyde & Co Australia, John Edmond, welcomed the insurance team to the firm and backed the new team to strengthen the firm in several key ways.
"At Clyde & Co our strategy is to be the pre-eminent global law firm in our core sectors and insurance is at our heart," Edmond said.
"These appointments will allow us to increase significantly our capability in general liability and further expand our professional liability claims work.
"Our clients have made it clear that this is what they want from us to serve their needs better and we are responding. We will also add to our existing well regarded financial lines and D&O practice."
Edmonds stressed that with the history and experience of the Lee & Lyons team joining the Sydney office of the firm, the global business will remain a top prospect in Australia.
"David and Lucinda have built a brand synonymous with quality legal advice within the insurance market place in Australia and we are pleased that they are joining our firm to continue their work on a national and international platform," Edmonds said.
"Around the world Clyde & Co offers our insurance clients a full service capability at appropriate industry rates, and thanks to the addition of this high calibre, highly respected team we will now be able to offer that same service in Australia."
Lee said the move will help both domestic and international clients as joining an international firm helps increase reach and scope.
"Our clients here and overseas have been telling us that national and international reach of a high and consistent quality is critical to their business and we believe that by joining Clyde & Co we will be fulfilling this requirement," Lee said.
"Lucinda and I are pleased to be bringing our team into a firm that we know will respect and be committed to our existing client base and allow us to offer them a global network of legal expertise at competitive rates. We have spent a lot of time understanding the culture at Clyde & Co and we really like what we see."
Clyde & Co will also welcome insurance partner Marcus O'Brien to the Melbourne office of the firm in early 2016.
NZ insurers back Paris climate agreement
New Zealand insurers have affirmed their strong support for the adoption of the Paris Pledge for Action, a new universal climate agreement emanating out of COP21 in Paris.
The Insurance Council of New Zealand (ICNZ) has joined major cities, regions, companies and investors from around the globe by signing the Pledge, which is a promise to quickly and effectively help implement the universal climate change agreement.
This entails accelerating transformative changes needed to meet the climate change challenge.
The statement of
L'Appel de Paris
, or the Paris Pledge for Action, is:
"We welcome the adoption of a new, universal climate agreement at COP 21 in Paris, which is a critical step on the path to solving climate change. We pledge our support to ensuring that the level of ambition set by the agreement is met or exceeded."
ICNZ CEO Tim Grafton said the insurance and financial sector will play a pivotal role in transitioning from a high to a low carbon economy.
"While climate change mitigation measures are critical, adaptation initiatives to reduce risk must also be taken to protect people and assets at risk."
Indeed, in October Grafton joined representatives from insurance, reinsurance, banking and investment sectors at the Australia-New Zealand Climate Change & Business Conference where some of the key areas of risk were highlighted and some ways of modifying them.
ICNZ is also a supporting institution of the United Nations Environmental Program's Principles of Sustainable Insurance (PSI) initiative and has developed a 15 point action plan for better protecting New Zealand from natural disasters.
Firing top execs and selling business units won't fix AIG, analysts say
Despite letting go of four top executives and selling a portion of its holdings in a Chinese insurer, American International Group may still be vulnerable to major losses, say some financial analysts.
AIG President and CEO Peter Hancock announced the release of Chief Financial Officer David Herzog and Commercial Insurance CEO John Doyle, along with two other top executives last week. The firings are part of a company-wide plan to cut 23% of its senior staff of 1,400 in order to save money.
Hancock also announced the sale of AIG holdings in Chinese insurance company PICC Poperty & Casualty Co. Ltd.
The moves come after significant losses in the third quarter, which Hancock promises to avoid in future by implementing these and other plans.
Yet selling stock and letting go of highly paid executives isn't getting to the heart of AIG's issues, says Keefe, Bruyette & Woods Managing Director Meyer Shields.
"CEO Peter Hancock described the sale as de-risking AIG's PICC P&C position and improving its financial flexibility, but to us, this move looks more like a response to investor pressures than to internal risk management strategies," Shields said in a research note. He added that the sale "isn't really a big deal either way" and "we view the current focus on selling or spinning pieces of AIG s much less valuable than the admittedly drastic decisions needed to repair its underperforming P&C business."
To some investors in the company, these drastic decisions include splitting the company into separate units and – if needed – ousting Hancock as president and CEO.
These efforts are led by billionaire Carl Icahn, who has been vocal in his criticism of Hancock and other AIG leadership. Icahn has called for AIG to be broken into three companies – property/casualty, life and mortgage insurance – and thereby up stockholder value.
Instead, Hancock has attempted to take a more moderate route via selling stock and letting go of senior management. While he has followed through on these plans, financial analyst Josh Stirling says it is not unusual for new CEOs like Hancock to restructure management anyway.
"While sometimes companies need a change in their leaders, and it could prove a positive change, if this means nothing else – this abrupt change in leadership appears to confirm exactly what we've been saying in bold, capital letters: that say what they like about their strategy, AIG's operating turnaround simply has not been working," Stirling wrote in a note Thursday.