Weekly Wrap: Leading claims firm updates tech | Insurance Business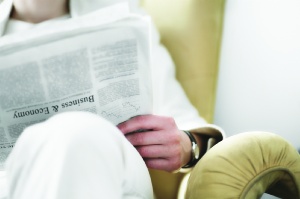 Leading claims firm updates tech
Gallagher Bassett Services, the largest multi-disciplinary third-party claims administrator in Australia, has announced an update to its technology which will see it roll out new cloud-based processes across Australia and New Zealand.
Following an extensive tendering process, Gallagher Bassett will use Promapp technology across its business in a bid to speed up its processes as the company begins its roll-out in Queensland.
"With Promapp, Gallagher Bassett are able to publish information updates in a matter of hours and this will be accessible at an individual's moment of need – a key determinant in the decision to select the Promapp solution," the company said in a statement.
The tech firms ease of use and streamlined capabilities will see the claims administrator provide up-to-date information on ongoing claims.
"It was Promapp's usability, tight integration of process diagrams, attractive interface and modular approach that determined it would best be able to support the business in providing a platform for operational excellence and streamlining process change and approvals," the company said.
"It will provide staff with one source of truth for operational knowledge, where staff and management are confident in the quality and work outputs achieved when following approved processes."
'NZ first' coverage launched
Customers will be able to lock in their insurance cover for up to three years in one go, an innovation dreamt up by Co-op Insurance NZ and Provident Insurance Corporation Ltd.
The product will be rolled out through Provident's national network of registered motor vehicle traders.
Provident CEO Steve Owens said there were big benefits for both customers and dealers.
"It's a win-win for everyone. The customer gets their premium rates and accident-free discount locked in until their next policy renewal date irrespective of whether they've made a claim or not," Owens said.
"It also means when there is a finance provider involved, they know their client and their security are covered for a much longer term than a traditional 12 month renewable policy.
"That reduces lots of effort in terms of chasing up insurance details if there is a write-off situation with a financed vehicle."
The icing on the cake for the customer taking out longer term policies is that the total excess payable reduces by NZ$100 on each 12 month anniversary, Owens said.
"If someone takes out a three year policy today, they're guaranteed to fix their premium for the next three years, and if they make a claim during the second year, they'll only pay NZ$200 instead of the NZ$300 standard excess.
"It's similar to signing up to a fixed-rate mortgage in that it gives the customer certainty in what they'll be paying for the next three years."
The two companies released an annual renewable product in April this year and Co-op Insurance NZ CEO Henry Lynch said this latest product enhancement was the next logical step in the strategic partnership.
"Our alliance with Provident means we can leverage our infrastructure and experience to diversify into new markets with a strong distribution partner who is looking for innovation and versatility," he said.
"This multi-year product is a New Zealand first and we're delighted it has been developed and brought to market by two Kiwi owned and operated companies."
Co-op Insurance NZ developed the back end systems and underwrites and supports the Provident-branded motor vehicle insurance policies that Provident's dealer network sells to their customers.
Owens said it had been an exciting process to bring the product to the market place.
"It's been refreshing to work with Co-op Insurance NZ in terms of the speed of bringing things to market.
"Our dealer network is excited too – we had our first sale for a three year policy within two hours of the new option going live."
US insurer expands rideshare cover
Farmers Insurance is expanding its appetite for ridesharing risk by providing new insurance products in states with legislation specifically requiring enhanced coverage for drivers with companies like Uber, Lyft or Sidecar.
The carrier announced the availability of Farmers Rideshare in Arkansas this week, in response to Act 1267, which was signed into law in early April and asks that ride-hailing drivers be covered from the moment they turn on their rideshare app.
Most ridesharing companies' insurance policies do not cover drivers until they have been matched with a passenger.
The Farmers product offers comprehensive and collision coverage for drivers who are involved in an accident after switching on their app, as well as coverage for both uninsured and underinsured drivers and medical payments.
"Farmers Rideshare will provide Farmers coverage customers during Period 1, which begins once a driver turns on the ride-hailing application and is awaiting a match," the company said in a press release. "The coverage will extend a driver's Farmers auto insurance coverage until they accept a ride, at which point their [company] affiliate's insurance applies."
Farmers also introduced the product in Utah last month after Governor Gary Herbert signed a bill that requires drivers to be continuously covered with at least US$1 million in liability insurance.
The endorsement adds roughly US$15 a month to the customer's premium – a considerably lower financial burden than purchasing a commercial auto policy.
The carrier is the first insurer in both states to offer an insurance solution for ride-hailing drivers. Several other insurers have introduced ridesharing products to cover this coverage gap at large, however, including GEICO, USAA and Allstate.
Ridesharing companies like Uber have largely fought against the requirements and even left states like Kansas that have required it to provide what it deems as "onerous" coverage amounts.
"People have operated their private vehicles for business purposes for decades and never needed this level of insurance: pizza delivery, lawyers driving clients, healthcare workers with patients, etc. have never had to carry this level of insurance," Uber spokeswoman Jennifer Mullin said in a previous interview.