Weekly wrap: Lloyd's predicts tough year ahead for insurance | Insurance Business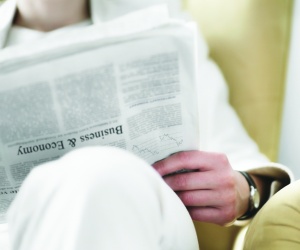 Lloyd's records $6bn annual profit but predicts tough times ahead
Lloyd's has delivered an annual profit of AU$5.7bn for 2013, compared with a profit of $4.8bn in 2012.
Gross written premium income increased to a new high of $44b, with a combined ratio of 86.8% and a pre-tax return on capital of 16.2%.
The combined operating ratio improved 4.3 percentage points from 91.1% in 2012 to 86.8% in 2013.
2013 was a benign year for insured catastrophes, with major claims to Lloyd's totalling $1.5bn. Despite this, total net incurred claims were $16.1bn in 2013, down from $17.4bn the previous year. UK flooding claims from 2013 are not expected to result in significant exposure for Lloyd's.
Chairman of Lloyd's, John Nelson, said the "outstanding results" were a tribute the talent and professionalism in the Lloyd's market.
He noted the year had not been without its challenges - low interest rates saw reduced investment income, and high levels of capital continued to flow into the market which put pressure on prices.
He added: "These conditions look set to persist. I therefore expect increased competitive pressure on the market to remain in 2014."
The figures were converted from American dollars to Australian dollars using an online currency converter on 28 March 2014.
Loss adjuster returns to Australia
Global independent loss adjusting firm, McLarens, is re-entering the Australian market responding to the growing need for broad commercial coverage loss adjusting networks in the Asia-Pacific.
Former
Cerno
business relations manager Martyn Wicht has been appointed to the newly-created position of general manager McLarens Australia with effect from 1st April 2014.
McLarens exited the market in 2009 and the Australian operation was merged with Freemans, now renamed Cerno.
McLarens will open offices in the mainland state couples in Mid-May.
Wicht will be responsible for all aspects of the build-out of the new McLarens network in Australia, including talent identification, recruiting, branch locations, and most importantly, client liaison. He will report to Ian Lavin, regional managing director Asia Pacific.
Wicht has worked for Cerno for almost 20 years, prior to the Cerno (MYI Freemans) merger in 2009 Martyn was part of McLarens (Queensland) Pty Ltd.
McLarens says that clients with whom McLarens has policy nominations for loss adjusting have requested additional Asia Pacific coverage, including Australia. McLarens will build a new network of experienced and specialized commercial adjusters using that background.
McLarens owns Airclaims, which focuses on aviation loss adjusting. It has an office in Sydney, Melbourne and Perth.
Arthur J Gallagher UK boss resigns
The retail UK CEO of Arthur J Gallagher, Brendan McManus, has resigned from the business and is to leave in January 2014.
McManus became CEO in November after Gallagher bought the Giles Insurance Brokers, of which he had been CEO of for more than two years, for roughly AUS$418 (£233m). McManus will stay on at
AJG
while work on the integration of Giles is being completed.