Weekly Wrap: Major insurer announces charity partners | Insurance Business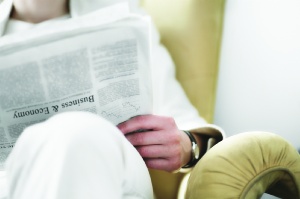 Major insurer announces charity partners
QBE
has unveiled its dedicated charity partners for the coming year.
The major insurer announced that they will stick with Guide Dogs Australia and The Kids' Cancer Project, who have been charity partners since 2012 and 2013 respectively, and welcome three new charities to the mix.
Camp Quality, The Big Issue and Brainwave Australia have been announced as the latest charity partners that will benefit from help from the insurer this year.
"We are incredibly proud to again be partnering with these charities that are making such a difference to our community," QBE Foundation chairman Richard Wulff said.
"After supporting Brainwave Australia, Camp Quality and the Big Issue over the last few years through local grants and volunteering, it is wonderful to be able to provide them with more significant support by welcoming them as charity partners for the first time."
QBE charity partners are provided with a one-off donation of between $50,000 and $100,000 and a year-long commitment from the company in the shape of volunteering opportunities.
"As QBE has offices right around Australia, partnering with charities that have a strong presence nationally is a fantastic opportunity for us to really engage with all regions and ensure we are able to support a wide range of the communities in which we operate," Wulff continued.
ACE names new leadership positions post-Chubb merger
ACE Ltd. continues to announce appointments to future leadership teams that will be established in the wake of the company's US$28 billion acquisition of rival insurer Chubb.
The latest announcement came Tuesday as ACE shared two key appointments for its North America Insurance claims division: Jeffrey J. Miller and Douglas Poetzsch as executive vice presidents and senior claims officers.
Miller, currently worldwide third party claim manager and senior claim legal officer for Chubb, will oversee the new company's casualty, workers' compensation and accident and health claims division. From ACE, Poetzsch will head property and professional liability claims. He is currently executive vice president and head of North American claims for ACE.
According to the announcement, Miller and Poetzsch will be responsible for executing the company's overall claims strategy for the claims division's six major business units: National Accounts, Middle Market, Small Commercial, Personal Insurance, Wholesale/Excess and Surplus Lines, and Agriculture.
They will establish claims processes and protocols required to serve insureds as well as affiliated agents and brokers.
Both men will report to Frank Lattal, chief claims officer for ACE Group, and Dino E. Robusto, who will work as executive vices president of Chubb Group and co-president of the North American Insurance division.
Under their leadership, the North American claims organisation will be organised by major product line with four divisions, called Technical Practice Towers: property, casualty, professional liability, workers compensation and accident and health. The executives leading each tower will be responsible for claims adjudication within their tower, including claims quality, execution of company's claims strategy, establishing best practices and claim outcomes.
Each executive will also be responsible for managing and developing the technical tower claims staff in collaboration with senior claims officers and regional claim managers.
The claims organization will also be organised regionally, with Chubb's David McKeon serving as senior vice president and leader of the regional claims management field organisation. He will be responsible for aligning the claims organisation with the business plans and objectives of the company's regional executive officers and regional chief operating officers, as well as managing the company's claims relationships with local agents, brokers and customers.
His appointment, as well as that of Chubb's Miller is expected to be particularly welcome to agents and brokers, who have expressed concern over the potential loss of Chubb's distinctive agent culture and reportedly attentive claims department.
NZ PM visits insurance institution Lloyd's
New Zealand prime minister John Key was given a personal tour of the historic Lloyd's Underwriting Room last Friday when he paid a visit to the world's specialist insurance market.
In a speech to welcome the PM, chairman John Nelson repeated the message he gave to Kiwi brokers at the beginning of this year when he came to New Zealand.
He pledged then that Lloyd's would continue to stand by the country and Christchurch in supporting economic recovery through its reinsurance and insurance programmes, and cemented that support on Friday.
"The earthquakes that happened five years ago have deepened the relationship between Lloyd's and New Zealand," he said.
"For the past five years we have worked very closely with the
Government
and with the Earthquake Commission. And if you look at the way that New Zealand has recovered and Christchurch is recovering, you would have to say this was extremely well managed by the New Zealand Government.
"I do strongly believe that Lloyd's played its part helping the New Zealand economy recover in terms of the role it played in its reinsurance programmes."
John Key addressed the assembled brokers and underwriters and thanked them for supporting New Zealand after the Christchurch earthquake.
He explained how the city was now actively going through a rebuilding phase, and that the government is working with insurers to ensure the city is able to fully recover.
The economic losses from the earthquakes are estimated at around $40 billion with over half (59%) of this covered by insurance and reinsurance, according to Lloyd's.
Nelson referred to his visit to Christchurch earlier this year, saying: "You have to see it to realise the true impact of what actually happened. It was a devastating event.
"But the morale and the spirit of the people in that South Island has definitely made a huge difference in terms of turning it around.
"With that I just want to put on record that Lloyd's continues to be a strong supporter of New Zealand. We aim to assist in improving the resilience of NZ to the potential catastrophes it naturally faces and we look forward to the relationship growing as time goes on."