Weekly Wrap: Major insurer QBE celebrates 30 year AFL partnership | Insurance Business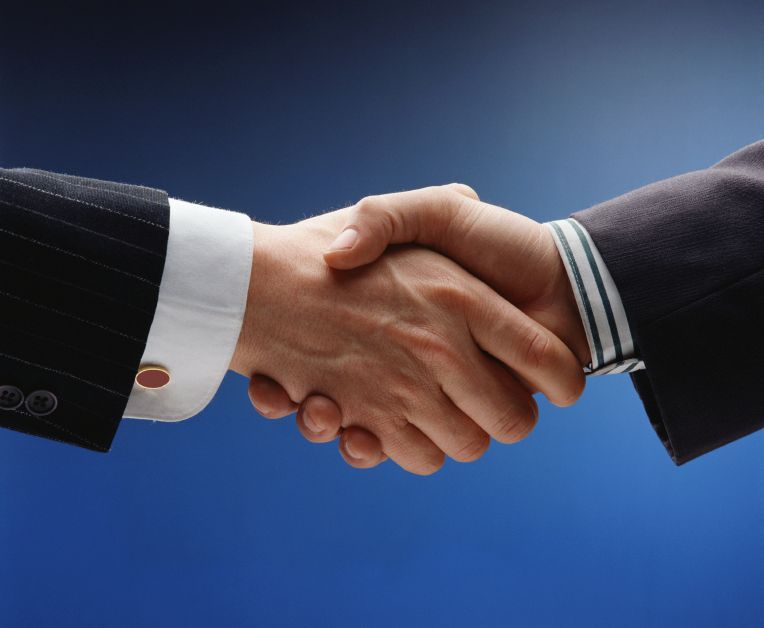 Major insurer celebrates 30 year AFL partnership
QBE
Australia celebrated its 30-year partnership with the Sydney Swans during an official launch of the club's 2016 season this week.
At a celebration held at Sydney Cricket Ground on Thursday, QBE Australia and New Zealand CEO, Tim Plant, spoke of the pride the organisation places on the long-term partnership with the AFL side.
"This is a monumental year for the Swans and QBE Australia," Plant said.
"The entire team at QBE Australia and New Zealand is extremely proud that 2016 marks such an important milestone for one of the most enduring sporting partnerships in the country.
"Those core values of teamwork, commitment, tenacity, strong leadership and diversity are to my mind the reason our partnership has been so enduring."
The partnership, which dates back to 1986, has seen QBE and the Swans join forces at the QBE Sydney Swans Academy to help launch the careers of local talent including Isaac Heeney and Callum Mills.
Swans CEO and managing director, Andrew Ireland, spoke in glowing terms of the partnership as the insurer has been with the team through good times and bad.
"They've been with us through all the highs and lows of football; from premierships to wooden spoons, from key signings to the retirements of some of the greatest players to pull on the red and white jumper," Ireland said.
"We're immensely grateful for QBE's support and are rapt to be celebrating this tremendous milestone on the eve of the 2016 season."
Rugby World Cup boosts health insurer profits
The Rugby World Cup has been listed as a key factor behind two Australian health insurers' profit increases, it has been reported.
Industry analysts have identified that Medibank and nib have recently been paying out smaller proportions of their premiums to members making claims.
There was also a sharp drop in the number of operations and other medical procedures in Australia's private hospitals during September-October last year, meaning fewer patients making claims on their insurance.
With the timing coinciding with the Rugby World Cup in England, analysts believe that points to the large number of specialists and surgeons who took time off to go to the event and stay on for a holiday.
Morningstar senior equity analyst David Ellis told
Business Insider Australia
that while there was also an underlying trend of few claims going through private hospitals: "Both nib and Medibank both said they thought that that may have been one of the reasons why there was – in their words – a lot lower private hospital utilisation.
"They both thought that may have been a reason they number of claims had declined."
It was well known that there was a historical connection between the medical world and rugby,
Business Insider
reported, given the strong tradition of the sport at Australian and New Zealand universities with older medical faculties.
Former World Cup-winning captain of the All Blacks, David Kirk, had a medical degree,
BI
said.
The figures seem to back it up - between the two half years, Medibank's payout proportion fell 3.3 percentage points to 82.8%.
This effectively increased the health insurance operating profit to 8.8% from 5.8% - a jump of more than half – to AU$271.7 million.
And nib described an easing of what it called a 'claims inflation' which contributed a 170 basis point improvement to its gross margin of 15.1% in the first half of 2016 compared to 13.4% in the corresponding period.
As of next month, both companies will be able to charge their members more, after the federal government approved a 5.64% life in premiums for Medibank and 5.55% for nib.
And with no Rugby World Cup to rely on this year this is no doubt most welcome.
Insurer to cover US Olympic medals
Liberty Mutual will insure all the medals to be won by US athletes competing in the 2016 Olympics and Paralympics in Rio de Janeiro, Brazil.
Through an insurance policy with the US Olympic Committee, Liberty Mutual will ensure that the athletes will not be financially responsible in replacing lost or stolen medals.
"For Team USA athletes, a medal is the ultimate reward for their hard work and training, and they deserve to have peace of mind that should anything happen to it, there is someone standing with them," said Melanie Foley, Liberty Mutual Insurance executive vice president.
Having the insurance policy will make athletes worry less, Olympic gold medallist and judoka Kayla Harrison commented, since carrying medals while travelling may be a worry.
"Travelling with my medal can be unnerving at times because it's something I would never want to lose, but knowing that Liberty Mutual Insurance is standing with me puts me at ease as I head into Rio trying to defend my Olympic title."
Liberty Mutual also insured the medals of US athletes during the 2014 Winter Olympics in Sochi, Russia.
This year, Team USA hopes to top the Olympic and Paralympic medal table and surpass the 374 medals it brought home from the London games in 2012.