Weekly Wrap: Major motoring firm Toyota to make auto insurance bow | Insurance Business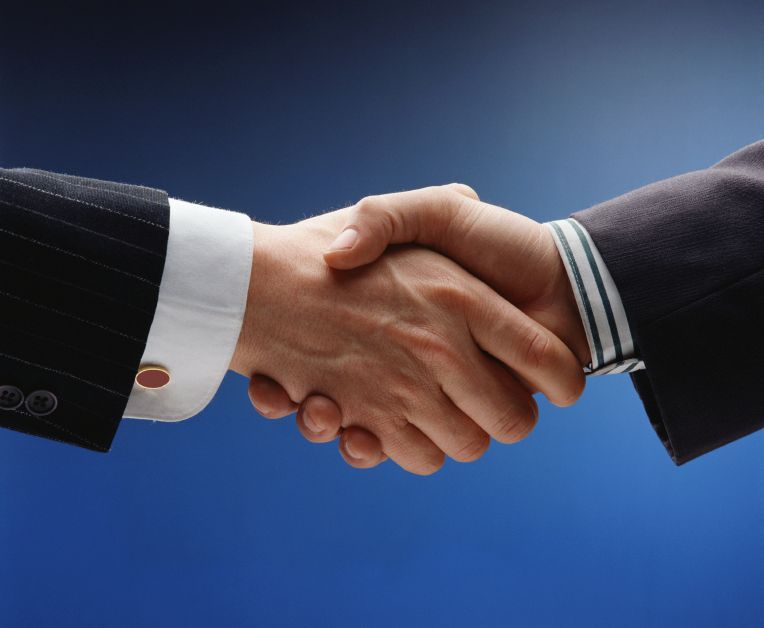 Major motoring firm to make auto insurance bow
Toyota is set to team up with Microsoft and global insurance company Aioi Nissay to launch a usage based insurance product in the United States.
The three companies will come together in a joint-venture which will see them use their expertise to launch in the ever-expanding market, according to
Nikkei Asian Review.
Aioi Nissay, a unit of international insurance group MS&AD, will take a 50% stake in the business with Toyota taking 45% and Microsoft the remaining 5% as the business looks to launch by May 2017.
According to
Nikkei Asian Review
, the JV will aim for approximately 450 ,000 policies by 2020 and an insurance income of $55 million as insurers across America will be offered model insurance plans and pricing data for an 8% fee.
The rumoured insurance business follows closer ties between Toyota and Microsoft as the two businesses will work together on connected cars.
Toyota announced this week that they will launch Toyota Connected to serve as a data hub for the business and Microsoft will provide cloud solutions for the enterprise.
"We've all been talking about big data for a long time, but we are at a unique point in history where the technology is catching up with what we hope to achieve by delivering new services and capabilities into the vehicle," said Zack Hicks, president and chief executive officer of Toyota Connected.
"We'll be able to bring you services that make your life easier, and push the technology into the background and give you those things you really want, which isn't a blaring screen, it's really letting people know that you're running late for a meeting."
Kurt DelBene, Microsoft's executive vice president of corporate strategy and planning, said that the two businesses will work closely on the future of the automotive industry.
"The automotive industry is undergoing a massive transformation as drivers increasingly see their cars as mobile devices that extend their digital lifestyle," DelBene said.
"That means people now care as much about their car's computing power as its horsepower. So we're working closely with carmakers, including this deep partnership with Toyota, to make automobiles more intelligent with sensors, screens, connectivity and vast networks of data that will help improve the whole driving experience."
Insurance law firm continues growth with senior hire
Leading law firm Norton Rose Fulbright has announced that they have hired a senior partner from DLA Piper.
Samantha Kelly has joined the business in Sydney following her time as a senior insurance partner at DLA Piper and its predecessor DLA Phillips Fox.
Kelly's experience is in the defence of general liability and casualty claims, product liability, environmental liability and defamation and she
follows Jacques Jacobs who switched from DLA Piper to Norton Rose Fulbright last month.
Wayne Spanner, Norton Rose Fulbright managing partner in Australia, said that the recent additions to the insurance team highlight the quality of the practice.
"The addition of someone with Samantha's experience and capability caps off a series of quality appointments to our national insurance team," Spanner said.
"We are proud of the track record we have gained in advising international and domestic insurers, and look forward to continuing to help those clients with the addition of Samantha's skills in class actions, general litigation and commissions of inquiry."
Kelly said that the move comes as the law firm looks to lead the way in environmental liability.
"I am pleased to be joining a global law firm that has made a significant investment in the provision of international insurance advice, especially in contentious matters and those involving environmental liability.
"I look forward to working alongside the Australian insurance partners and the other high quality insurance teams in the UK, the US and around the world."
La Niña
could hit later in 2016
The likelihood of a La Niña climate event developing before the end of 2016 is now at 50%, the Bureau of Meteorology (BOM) has said.
La Niña, often associated with above-average winter to spring rainfall over northern, central and eastern Australia, could follow hot on the heels of El Niño the effects of which is still being felt albeit in a weakened form.
"While the 201516 El Niño remains at weak to moderate levels, recent changes in the tropical Pacific Ocean and atmosphere, combined with current climate model outlooks, suggest the likelihood of La Niña in 2016 has increased to around 50%," the BOM said in a statement.
"As a result, the Bureau's ENSO Outlook status has moved to La Niña WATCH."
The BOM said that while long-term forecasts may lack accuracy at this stage, more than 60% of models surveyed show that La Niña is now likely.
"International climate models suggest El Niño will continue to weaken during the southern autumn, returning to neutral levels by mid-2016," the statement continues.
"By spring, five of the eight surveyed models suggest La Niña is likely, with three neutral.
"ENSO forecasts made at this time of year tend to have lower accuracy than at other times, with a clearer picture to emerge over the coming months."
The likelihood of La Niña is not the only thing to watch, the BOM said, as warming temperatures could also lead to more rain over the winter months.
"Australia's climate is also being influenced by record warm temperatures in the Indian Ocean," the statement continued.
"The warmth in the Indian Ocean will likely provide extra moisture for rain systems as they cross Australia during the southern autumn."