Weekly Wrap: Motorists benefit from insurance competition | Insurance Business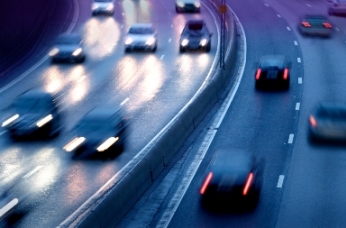 Motorists benefit from insurance competition
ACT motorists are directly benefiting from an increase in CTP insurance competition with premiums driven down over the past three years.
As four brands battled for market share, CTP premimums fell and claims experience improved the
Insurance Council of Australia
said.
Robe Whelan, ICA CEO, said that the review by the CTP scheme actuary which measured claims and premum experience of customers following the introduction of three new brands to the state shows the benefits of competition.
"The review provides further evidence of the benefits to consumers of governments opening up statutory insurance schemes to competitive underwriting," Whelan said.
"The ACT review notes that increased competition has not only driven down premiums, it has delivered better product choice as insurers seek an edge on policy features as well as price."
CTP premiums in the ACT still rank as the second-highest in the nation and Whelan said that the ICA supported reforms that would make schemes across the country more efficient and sustainable.
"The ICA and insurers will continue working closely with the scheme regulator as the ACT
Government
weighs up its response," Whelan said.
Chinese insurer swoops on major international player's operations
Anbang Insurance Group Co., which walked away from a bid to acquire Starwood Hotels & Resorts Worldwide Inc. last week, has agreed to buy
Allianz
SE's operations in South Korea.
The Chinese insurer will purchase Allianz Life Insurance Korea and Allianz Global Investors Korea, according to a joint statement that didn't disclose the value of the deal. The sale by the Munich-based insurance company comes after Allianz Chief Executive Officer Oliver Baete put the life insurance unit in South Korea under review as part of a push to focus on the most profitable businesses and release capital from less-profitable ones.
The purchase comes less than a week after Anbang withdrew a $14 billion takeover bid for U.S. hotel operator Starwood. Under Chairman Wu Xiaohui, the Beijing-based insurer has emerged as one of the most acquisitive Chinese conglomerates with purchases focused on real estate and insurance assets.
The deal is Anbang's second involving a South Korean insurer and marks a refocus on its core business after a string of high-profile real estate acquisitions. It bought a controlling stake in South Korea's Tongyang Life Insurance Co. for 1.13 trillion won ($977 million) last year. In November, it agreed to buy HRG Group Inc.'s Fidelity & Guaranty Life for about $1.6 billion to expand in the U.S. and earlier last year it won approval to purchase Dutch insurer Vivat. In 2014, it acquired Antwerp, Belgium-based insurer Fidea.
Anbang Expansion
The closely held insurer has been expanding into U.S. hotels, bursting onto the scene with its $1.95 billion acquisition of the Waldorf Waldorf Astoria hotel in New York last year in the biggest U.S. real estate deal by a Chinese buyer, according to data from Real Capital Analytics Inc.
The insurer has also agreed to a $6.5 billion purchase of Strategic Hotels & Resorts Inc., an owner of U.S. luxury properties, from Blackstone Group LP. That deal is proceeding as planned, people with knowledge of the matter said in the wake of the aborted Starwood deal.
Anbang has also struck deals to buy office properties in New York and Canada, and to acquire Delta Lloyd NV's Belgian banking unit. The insurer boosted its stake in Chinese developer China Vanke Co., which is trying to fend off Baoneng Group, a closely held conglomerate that became the real estate company's largest shareholder in December.
Taking a Charge
Allianz expects to book a "low two-digit million-euro to mid three-digit million euro" charge once the deal closes following regulatory approval, spokesman Thomas Atkins said by telephone from Munich.
Allianz took a 244 million-euro ($277 million) loss on the South Korean life and health insurance unit last year on business written in the past. In the fourth quarter, Allianz wrote down 171 million euros wiping out all of the life goodwill it had for its Asian operations. Most of that was for the South Korean life unit.
Insurers in Europe are grappling with stricter regulatory capital requirements, low interest rates that hurt their investment income and subdued prices in some of their markets. Still, Allianz is seeking to achieve annual earnings per share growth of 5 percent on average from 2016 to 2018. It is also targeting a return on equity of 13 percent, adjusted to exclude unrealized capital gains on bonds and other items, by 2018.
(Bloomberg)
Flood danger could make properties uninsurable within decades
As the British government launches its own reinsurer (FloodRe) to underwrite floods like those of the 2015/16 season that cost over $7Bn, some senior figures are warning that soon flood events could become so big as to be uninsurable.
Speaking yesterday, U.S. Secretary of State John Kerry warned that rising seas could devastate coastal cities including New York if nations do not aggressively adopt renewable energy to reverse the damage fossil fuels are inflicting on the environment.
"Most of lower Manhattan … could be flooded by the end of this very century, during the life span of babies born today," Kerry said at the Bloomberg New Energy Finance Summit in New York on Tuesday.
The past two decades have been the hottest on record, Kerry told the crowd of energy executives. If greenhouse gas emissions continue unabated, he said, the total rise of the sea could reach five or six feet by the year 2100.
Kerry's call to forsake fossil fuels comes as renewable energy has surged, with falling prices and government incentives making wind and solar increasingly viable. Clean energy was the biggest source of new power added to U.S. electricity grids last year, accounting for 16 gigawatts, or 68 percent of all new capacity, according to BNEF. It was the second straight year that clean power eclipsed fossil fuels.
Still Time
Kerry said the pace of change in the energy business needs to accelerate, and he suggested support for more rigorous rules about accounting for the costs of using fossil fuels. The Financial Stability Board, which advises the Group of 20 nations on threats to the world economy, is working to spur a common set of policies about how companies disclose those risks.
When considering the price of adopting solar and wind, Kerry said business and political leaders need to look beyond simple cost comparisons with oil and natural gas. Rather, they should also include the toll of rebuilding from floods, hospital bills for asthma sufferers and the millions of deaths linked to air pollution.
"No matter what country you live in, the cost of investing in clean energy now is far cheaper than paying for the consequences of climate change later," Kerry said.
Kerry invoked Thomas Edison, whose first electric power plant stood four miles south of where he spoke. That plant, on Pearl Street in lower Manhattan, triggered a global energy revolution, fuelled by coal, gas and oil. Only now, Kerry said, do nations around the world fully understand the consequences.
Paris Pact
Still, there is still time to reverse the trend, he said. Kerry pointed to the deal brokered last year in Paris, where envoys from 195 nations agreed to cut emissions, to the extensions of tax credits in the U.S. to encourage wind and solar developments and to a push by nations around the globe to turn toward clean energy. And even oil-rich countries including United Arab Emirates have pledged to diversify their energy sources, Kerry said.
"Today it's clear that the transition toward a global, low-carbon economy is in full swing," Kerry said. "And every person in this room –- indeed, every person on this planet –- has an interest in making sure that transition happens as quickly as possible."
(Bloomberg)