WEEKLY WRAP: New GM appointed to assistance company | Insurance Business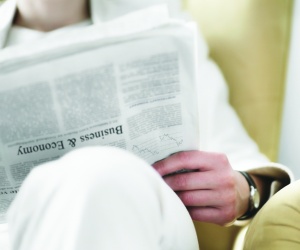 New GM appointed to assistance company
Allianz
Global Assistance has hired a new general manager for its health and lifecare division, it has been announced.
Julie Brown, previously of MBF and ING, will take on the role as "the driving force" behind the company.
Brad Smith, chief sales officer of Allianz Global Assistance, welcomed Brown to the company and believes her appointment will help the business develop.
"We are delighted to welcome Julie to the team and are confident that she will excel in this highly strategic role," Smith said.
"Julie's wealth of knowledge and experience working in the industry, and her understanding of our universal approach to assistance will lead us from strength-to-strength."
Brown said she took on the role within the company thanks to the huge potential the business offers.
"I am thrilled to be joining Allianz Global Assistance to help achieve even greater success within the Health & LifeCare division.
"This division has huge potential and with my passion for building a strong team and commitment for customer-focussed innovation, I look forward to bringing a dynamic market-driven approach to our growth."
Major disruptor makes bow in US market
Google's foray into the US insurance market officially began last week, as Californians gained access to Google Compare for car insurance.
The feature, which is expected to expand to several more states in the coming months, allows shoppers to compare auto quotes from the 14 carriers that are participating in the site, including
MetLife
, Mercury Insurance and Safeco. The policies can then be purchased online or through an agent.
"Whether you're a national insurance provider or one local to California, people searching for car insurance on their phone or computer can find you along with an apples-to-apples comparison of other providers all in as little as five minutes," Google said in a news release.
The site has been trumpeted as yet another online channel poised to disrupt the independent agent sector: in an interview with the
New York Times
, Forrester Research insurance analyst Ellen Carney suggested the 40,000 agencies in the US could "absolutely…shrink by a quarter."
Those in the industry say not so fast, however.
"What Google is really doing is adding another online channel," said Sean Allen, vice president of North American sales for Xchanging Insurance Services. "The fact that they're not underwriting today makes them really just another agency, and the biggest hit will be to companies like Esurance and Progressive."
Comparison sites may even be a help to agents. Andrew Rose, CEO of
Compare.com
, which allows users to solicit quotes from more than 40 insurers, believes comparison sites give agents affiliated with those carriers a chance to earn commission through an online channel, provided the shopper chooses to purchase through an agent rather than online.
"If you're the John Smith Agency on the corner of Somewhere, USA, you're in real trouble. The personal relationship structure of the past is changing," Rose said. "Our model is something that gives agents consideration where they wouldn't have it otherwise.
"We have a shot in competing against GEICO and other big advertisers. You may have to sacrifice a bit of commission up front to get your skin in the game, but it will allow you to take the personal relationships you offer and put it out on the multi-product market."
Google is so far licensed to sell insurance in 26 states.
Businesses under scrutiny for 'opt out' insurance pricing
Jetstar has been reported as saying it has no plans to change the way it sells online travel insurance, despite the NZ Commerce Commission's pledge to investigate airlines' 'opt-out' pricing tactics.
The Commission gave Air New Zealand a formal warning last week for its practice of pre-selecting travel insurance for customers when selling tickets online following criticism from Wellington lawyer Michael Wigley.
Air New Zealand has promised to end the practice next month, and the Commission said no further action would be taken against the airline provided it carried out its promise.
Commerce Commission chair Dr Mark Berry said: "We are pleased that Air New Zealand decided to respond to our concerns and will ensure consumers aren't unintentionally paying for products they may not want or need in the future."
He added: "We will be targeting other companies we are concerned about. We would encourage all businesses selling online to proactively change their behaviour or drop any consideration of introducing this practice.
"We believe Air New Zealand made the right decision and other businesses should follow their example."
Berry said it was the Commission's preference that all companies employ an 'opt-in' approach when selling add-on products to consumers online to avoid any possibility of breaching the Fair Trading Act.
"If a company is concerned that its customers need insurance then a suitable approach is to require them to tick 'yes' or 'no' in a mandatory field and leave it in their hands," he said.
But a Jetstar spokesman, Phil Boeyen, said travel insurance on Jetstar.com was easy to deselect and much more clearly presented that in Air New Zealand's booking process and there were no plans to change its travel insurance opt out process.
"We receive very few complaints on travel insurance pre-selection and we believe this is due to the transparency of our process," Boeyen told
Fairfax Media
report.
Cover-More, who provide the insurance for Air New Zealand, were contacted by
Insurance Business
but their spokesperson declined to comment.