Weekly wrap: new works compensation innovation hits market | Insurance Business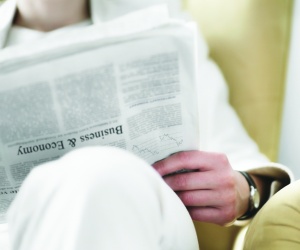 Xchanging releases new workers comp module
Business process, procurement and technology services provider Xchanging has unveiled a new module to its recently launched mobile application tailor-made for the NSW workers' compensation management market in Australia, Xoom.
This new module provides direct access to important claims information via any device, providing injured workers with greater control in the return to work process.
It provides injured workers with secure to claim information, weekly benefits, reimbursements, scheduled payments, and information about roles, responsibilities and key Xchanging contacts. The mobile app for injured workers can be accessed on any device at any time.
Xoom is currently available to download from the Apple App Store and from Google Play for both iOS and Android operating systems.
Law firm becomes YIPs sponsor
Specialist insurance law firm Gilchrist Connell has become a sponsor of the Young Insurance Professionals [YIPs] Australia & New Zealand.
The firm has a close association with the organisation, having just appointed YIPs founder and Australasian president,
Sampath Soysa
, as principal to Gilchrist Connell's newly-opened Melbourne office.
"There's a good fit for us with the YIPs sponsorship – Gilchrist Connell itself is still in its 'youth' having just marked its sixth birthday, and a decent proportion of our own staff fall in the YIPs target age range," said Gilchrist Connell managing principal Richard Wood.
Wood said the company looked forward to being involved with YIPs and sees it as "a vital and direct investment in attracting talent to and developing it within the insurance industry".
He added: "Gilchrist Connell is glad to have this opportunity to contribute and stay in touch with topical issues affecting younger people who have chosen insurance as a long term career, via YIPs vibrant 'movers and shakers' and as the industry continues to evolve."
Other recent appointments include Justine Siavelis who joined the law firm's GC practice in Perth as principal.
Wotton + Kearney boosts partnership
Law firm Wotton + Kearney has added Heidi Nash-Smith and Raisa Conchin to the partnership.
They joined W+K in 2010 and since then have played key roles in the development and growth of the firm.
Chief executive partner
David Kearney
said: "The partners and I are delighted to welcome two successful, talented women to leadership roles in our firm."
W+K has also promoted Greg Carruthers-Smith, Kristine Vale and + Mark Hughes to special counsel in Sydney, Bhrig Chauhan, senior associate in Melbourne, and Danielle Skinner and Katie Shanks to senior associate in Sydney.
Kearney added: "All of the promotions are testament not only to the expertise of these individuals, but also their commitment to the firm and the exceptional level of service they provide to our clients."
Wesfarmers' underwriting operations sale complete
Wesfarmers this week completed the sale of Wesfarmers' insurance underwriting businesses in Australia and New Zealand to
IAG
.
This completes Wesfarmers' exit out of the insurance industry. The company sold its broking and premium funding operations to
Arthur J. Gallagher
.
Wesfarmers sold the underwriting arm for $1.845bn, and the premium funding and broking operations for $1,010m.