Weekly wrap: Queensland reconstruction boss to lead crisis management business | Insurance Business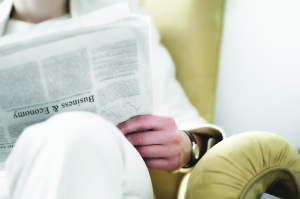 Queensland reconstruction boss to lead Aussie crisis business
Queensland Reconstruction Authority CEO Graeme Newton will join global professional services firm
Deloitte
Australia (Deloitte) in October to lead its Australian Crisis Management business and the S.E. Asia region.
Newton's appointment forms part of a strategy to help organisations understand risk and invest in-depth in areas of risk intelligence.
Newton will work with existing Deloitte alliances and with global and Australian organisations and universities to bring a commercial approach to getting the imperatives right for Deloitte's clients.
Newton will also serve on the Deloitte Global Centre for Crisis Management which is focused on assisting both the public and private sectors prepare, respond and recover from crises.
The Queensland Minister for Local
Government
, Community Recovery and Resilience, David Crisafulli MP praised Newton and wished him well:
"Mr Newton has led an organisation with a culture of delivery and efficiency. To see the evolution of the Queensland Reconstruction Authority from its humble beginnings to an international leader in its field is something every taxpayer should be proud of.
"Mr Newton has been an outstanding leader and we wish him all the best in his profession."
Loss adjuster buys rival firm after years of speculation
Crawford & Company has finalized its purchase of Manchester, UK-based construction and engineering adjuster Buckley Scott.
The acquisition had been been under speculation since 2011, but Buckley Scott denied it until this year.
The construction and engineering specialists operate in over 80 countries, and conducts business with the Middle East after finalizing a joint venture with Alan Henry in 2012.
Crawford & Company is eager to capitalize on Buckley Scott's global presence.
Regional CEO Ian Muress said: "The acquisition of Buckley Scott represents the latest step in our strategy to expand our presence in specialist claims handling where we can demonstrate our expertise and quality."
Xchanging revenue takes a battering
Insurance technology firm Xchanging Group has reported a AUS$119.2m (£65.6m) drop in revenue for the six months ended 30 June 2014, from $491.73m (£270.7m) in HY13 to $372.6m (£205.1m).
Organic net revenue shrinkage was $16.53m (£9.1m), a decrease of 4.3% on a like-for-like basis. This excludes £7.0m of adverse currency movements, primarily related to the Australian dollar.
Adjusted operating profit (AOP) for the six months ended 30 June 2014 fell £3m to $36.33m (£20.0m).
Business processing services net revenue dropped by £56.7m to $258.2m (£142.1m).
Technology net revenue took a slight dip to $85.6m (£47.1m) from $89m (£49m); and in procurement, net revenue fell from $41.6m (£22.9m) to $28.9m (£15.9m), primarily due to the decision to exit the Human Resources Services business.
Xchanging said its financial performance is in line with expectations and it is on course to achieve its 2014 objectives of maintaining the 2013 level of profit and of positioning the company for a return to growth in 2015.
"This is despite starting the year with the challenge of making up the ground from businesses we chose to exit in 2013," it added.
The figures were converted from British pounds to Australian dollars on 1st August using XE.com