Weekly Wrap: Research reveals $36 billion reasons to scrap insurance taxes | Insurance Business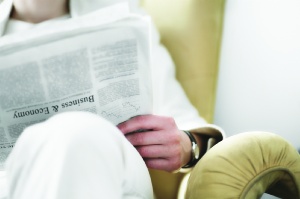 The ICA has revealed the true cost of state and territory taxes on insurance in its latest research.
The industry council believes that the abolition of these taxes will "enable Australians to protect their homes and household assets to the tune of an extra $36 billion," the council said in a statement.
The research details that hundreds and thousands of households across the country would be more likely to increase their insurance cover if taxes and levies were removed.
Based on the research, the ICA found that national asset protection against home contents losses could be improved by $20 billion and almost $16 billion for home (building) insurance.
ICA CEO Rob Whelan said the research, undertaken by Dr Richard Tooth of Sapere Research Group, backs the findings of other reports into the matter and should make the
Government
sit up and take notice.
"It reinforces the findings of numerous government and independent reports that conclude state taxes on insurance are unfair, inefficient and regressive, and serve as a disincentive for many households to be properly insured," Whelan said.
"When households lack proper insurance cover, the burden of repairing their lives when something goes wrong, such as a natural disaster, falls to governments and community groups. Governments spend hundreds of millions of dollars every year on disaster recovery.
"If governments remove these taxes, more Australians will be protected by their insurance. The message to State and Federal Treasurers is simple: Be farsighted, and help your communities by removing taxes on insurance."
Entitled
Analysis of Demand for Home and Contents Insurance
, the research found that 242, 000 householders would choose to take out home contents insurance if the premiums were not "artificially inflated by state stamp duties and taxes."
The full research paper can be found
here
.
Insurance award announces nominees
NIBA has announced that
Allianz
,
CGU
and
QBE
will duke it out to be named General Insurer of the Year at the NIBA Convention held in Melbourne.
The winner of the award will be announced on 7 September at the NIBA Convention and follows voting in The Broker Market Survey to find the worthy candidates.
The nominations back-up
Insurance Business own award winners as CGU were named Insurer of the Year, with Allianz claiming second spot and QBE fifth in the annual ranking.
Linda Evans, NIBA's Professional Development Executive in charge of the survey, noted that there was nothing to split the top three entries and the commended the finalists for their work.
"Once again the vote was extremely close and all our finalists are to be commended for the efforts they put into servicing brokers as effectively and efficiently as possible."
The NIBA award was won by
Zurich
Australia for the two previous years but the insurer missed out on the top three by the narrowest of margins.
Neither CGU nor Allianz have won the award since its inception in 1998 while QBE won the title for a remarkable 11 consecutive years between 2002 and 2012.
US giant settles US$6 million case
US insurance giant GEICO agreed Monday to pay US$6 million to settle charges that it unlawfully discriminated based on gender, educational attainment and occupation when quoting auto insurance rates online.
The Department of Insurance in California, where it is illegal for carriers to use such underwriting factors, announced the three-year settlement as the end of claims first raised by the state's Consumer Federation.
Under the settlement, GEICO agreed to no longer consider education and occupation when determining coverage limits for people who otherwise qualify as "good drivers." Additionally, the carrier will offer coverage of US$15,000 per person and US$30,000 per accident to certain drivers as well as submit to bi-annual audits of its website.
If GEICO does not comply with terms of the settlement, the payout will double to US$12 million.
"Consumers are entitled to a fair estimate that does not misrepresent material information and discloses fully what they are getting for their money," said California Insurance Commissioner Dave Jones.
GEICO did not admit to wrongdoing in agreeing to the settlement, but it was charged with targeting women, low-income people, and those not working in professional or executive jobs. GEICO allegedly used deceptive tactics to inflate quotations for those individuals, while offering better terms to drivers considered "more desirable."
The use of underwriting factors like gender, marital status, occupation and credit score has been under fire in the wake of a report released by the Consumer Federation of America. The report detailed the proliferation of the use of non-driving rating factors by insurers, including rate increases as much as 115% for those with poor credit scores.
Among carriers, GEICO relied on credit data the least, with a 32% premium fluctuation, while Farmers relied on it the most (a 62% fluctuation). Progressive (60%), State Farm (54%) and Allstate (52%) followed.
Other work by the CFA revealed that GEICO would charge 19% more for a bank teller with a high school degree than for a bank executive with a college degree, and 41% more for a high school graduate in retail than the same bank executive.
"I am convinced that the use of non-driving-related factors to raise rates for people with low-paying jobs and less education is unfair and should be tightly regulated, if used at all," said J. Robert Hunter, Director of Insurance for the Consumer Federation of American and former Texas Insurance Commissioner.
"Auto insurance, which is required to be purchased by the state, should be rated on driving record, miles driven and other factors clearly related to the risk of driving."
Other CFA staffers stressed that the use of these factors should persuade consumers to shop around with the use of an agent.
"You may find some companies hold it against [a client] if they have a blue-collar job, and you may find a better rate by focusing in on these factors," NYPIRG Campaigns Director Andy Morrison explained to
Insurance Business
in a previous interview.