Weekly wrap: RM Advancer Award winners revealed | Insurance Business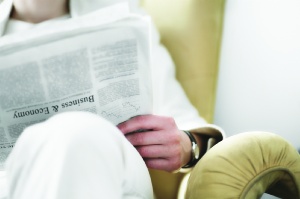 Vero RM Advancer award winners revealed
Buller Ski Lifts, GPT Group and Maxam have been recognised for excellence and innovation in risk management by Vero Insurance, taking out the honours at this year's RM Advancer Awards.
The winners were announced last night at a gala event at Melbourne's Eureka Tower, attended by representatives from the finalist organisations, their brokers and key Vero staff.
Vero's RM Advancer Awards are held every year to reward and promote the best risk management plans carried out by Vero customers during the previous 12 months.
Buller Ski Lifts (BSL) won the Property Risk Management Award for its efforts to mitigate the substantial fire risks at the Mt Buller ski resort.
GPT Group won the Liability Risk Management Award due to successfully improve health and safety across its extensive portfolio of commercial and retail properties.
Maxam won the Motor Vehicle Risk Management Award for the safety management practices it has developed for its fleet of heavy vehicles.
The winners will receive risk management consulting hours from Vero's renowned team of risk engineering professionals.
Association for Women in Insurance names new committee member
Curwoods Lawyers senior associate Emma Sheehan has been appointed to committee member for the Association for Women in Insurance.
Sheehan is a Senior Associate at Curwoods Lawyers in the commercial insurance dispute resolution team.
During her 12 years of post-admission experience she has specialised in insurance law with particular emphasis on public risk insurance, damage from defective products claims, property damage claims and recovery actions.
She is involved in a number of initiatives within Curwoods Lawyers including volunteering at Matthew
Talbot
Hostel and implementing a training and mentoring program for junior solicitors.
Nominations for Valerie Baker Memorial Awards open
The search for a worthy recipient of the Steadfast and
Gold Seal
-sponsored Valerie Baker Memorial Award 2015 has begun.
The Valerie Baker Memorial Award recognises excellence in professional practice in the General Insurance intermediary sector including both broking and underwriting agencies.
The winner will receive an all-expenses paid trip to London, including business class air fares and accommodation; the chance to attend a Chartered Insurance Institute short course; meet with senior Lloyd's managers as well as key brokers and underwriters; and receive 12 months business mentoring from last year's winner Belinda Scott from BJS Insurance Brokers.
Applications will close on 6 February 2015.
For more information click
here
.