Weekly Wrap: Rugby legend's new role at global insurer | Insurance Business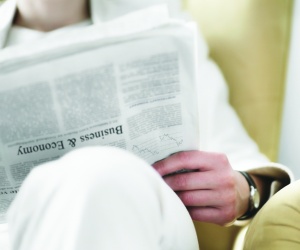 Rugby legend's new role at global insurer
AIG
has announced a three year deal with recently-retired All Black captain Richie McCaw to act as a global ambassador for the company.
The company said the signing would deepen their connection to rugby, and would build on its relationship with New Zealand Rugby as major global sponsor of six national teams as well as its sponsorship of USA Rugby.
AIG's global head of sponsorship, Danny Glantz, said: "Working with an ambassador of Richie's stature provides great opportunities to communicate the quality of our products and services.
"He exemplifies the values that we associate with rugby as well as having specific skills and experience that speak directly to our core products and services, including aviation.
"His leadership and integrity are beyond question and we're excited to be working with him directly for the next three years."
McCaw said he was looking forward to working more closely with AIG after seeing them operate in different places around the world over the past three years.
"I have been impressed by their commitments to New Zealand Rugby and support for the growth of the game," he said.
The deal comes into effect immediately and runs through 2018.
Aussies abroad count for 89% of search and rescue attempts
Australians on the ski slopes of Japan are the most likely to require accident assistance with 89% of search and rescue efforts on the slopes spent n Australians, a new report has revealed.
Between December 2014 and April 2015, 69 cases of search and rescue came from Australians compared with the second highest total from Brits at just four.
The research, conducted by INTAC, a medical assistance service for travellers in Japan, and World2Cover, found that Australian's are tempted by the rarely touched Japanese snow and head off-piste which is the main cause of problems.
For those requiring assistance, the research found the cost of rescue from prohibited areas at a staggering $38, 710, with some paying as much as $1,100 an hour for search efforts.
Claudio Saita, COO& executive director at Tokio Marine, the international provider behind World2Cover, warned Australian's to check their insurance cover before heading off for a winter ski trip.
"Japan's ski season is drawing nearer and we know it's on the radar for many Aussie thrill-seekers," Saita said.
"Obeying the slope rules and etiquette is really important for the safety of yourself and others, and equally you need to ensure that no matter what level of experience you have, you are adequately covered should anything go wrong,"
Activist investor takes unprecedented step in fight to break up AIG
Carl Icahn is not backing down on his quest to improve American International Group's profit margins by attempting to break up the company.
The activist investor announced Tuesday that he intends to bypass senior leadership by arguing his cause, which would see AIG split into three different companies, directly with shareholders. Chief Executive Peter Hancock has previously shot down this plan, saying it "did not make financial sense."
Instead, Hancock has told investors and analysts AIG plans to take a middling approach and perhaps sell some business units, but insists he will not take a "machete" to the company. Neither will he sell prominent units, such as AIG's mortgage insurance business, unless an appropriate offer is made.
Icahn, who is AIG's fifth-largest shareholder, owns more than 42 million shares worth $2.61 billion, giving him a 3.4% stake in the company. He has told reporters that it has become "abundantly clear" that Hancock is not willing to "sincerely consider" the breakup plan, and hopes that other shareholders will approve his consent solicitation, which may include a proposal to replace Hancock as CEO.
Icahn is taking his proposal to investors now, as he says he cannot wait until the spring annual meeting date to raise the issue.
"AIG is too important, and the current situation is too time-sensitive, to wait years," he said.
The move is an unusual one for a shareholder, and the
Wall Street Journal
reports that only five such precatory proposals to break up a company have been put forward since 2009. Only three were successful.
Further complicating matters is Icahn's plan to solicit votes by "written consent," with only 26 such instances occurring in the past five years, according to FactSet.
In fact, the statistics group suggests it may be the first time a shareholder has attempted to combine the two.
A shareholder proposal requires a majority of all shares outstanding, and is not binding. However, analysts say such a vote would signal a "clear victory" for Icahn and be difficult for the AIG board to ignore.
AIG posted a $231 million net loss in the third quarter.