Weekly Wrap: Towers Watson hit with two lawsuits over Willis merger | Insurance Business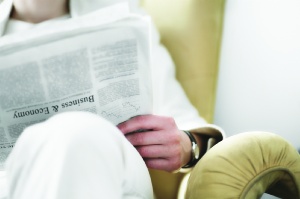 Towers Watson hit with two lawsuits over Willis merger
Towers Watson investors are hoping to derail the planned US$18 billion merger with global broker Willis by taking legal action, alleging company directors are breaking their fiduciary duties with the transaction.
The proposed deal would bring in projected revenues of US$8.2 billion and generate between US$100 million and US$125 million in savings, according to company leaders.
Under terms of the agreement, Willis Chairman James McCann will serve as chairman of the new firm, called
Willis Towers Watson
, while Towers Watson Chairman and Chief Executive John Haley will serve as CEO.
Stockholders with the professional services group are hoping to prevent that from happening, however.
Willis revealed in its quarterly earnings report that Towers Watson investors have filed two lawsuits against the company, claiming that "Towers Watson's directors breached their fiduciary duties to Towers Watson stockholders by agreeing to merge Towers Watson with Willis."
The complaint says that under terms of the agreement, Towers Watson shareholders will own just 49.9% of the combined company – a tradeoff they consider unfair.
"The investigation concerns whether the Board of Towers Watson breached their fiduciary duties to stockholders by failing to adequately shop the Company before agreeing to enter into this transaction, and whether Willis is underpaying for Towers Watson," wrote attorneys with Levi & Korsinsky LLP.
Shareholders also say Towers Watson is by far the more successful of the two companies, having watched stock return triple what Willis has since 2012. Furthermore, Willis' status as a broker exposes it to the problems of rising interest rates and falling premiums due to a soft market.
Operating income at Willis even fell 3% in 2014 to US$67 million, while operating profits dropped 10% during the first quarter of this year.
"A look at the structure and timing of Tuesday's deal indicates that Towers Watson shareholders may be leaving a lot on the table, and entering a transaction with significant strategic risks, all for the benefit of revenue synergies and the tax savings that would come from shifting its corporate tax headquarters to London," wrote Forbes columnist Antoine Gara.
Willis, Towers Watson and directors of both companies were named as defendants in the class action suits, which were filed in Delaware state court.
Undisturbed, the all-stock deal between the two firms is expected to close by the end of the year.
Major insurer backs 'targeted subsidy' for FNQ
IAG
has backed "a targeted subsidy in Northern Australia" as the most efficient form of assistance of the options laid out by the Northern Australia Insurance Premiums Taskforce.
The Taskforce,
which released its interim report earlier in the week
, is looking in the use of a mutual insurer or reinsurance pool for the cyclone-plagued regions of Northern Australia in a bid to lower premiums for consumers.
Chief executive of IAG Personal Insurance, Andy Cornish, said that; "the most effective way to reduce premiums in Northern Australia and specifically North Queensland is through a nationally coordinated disaster resilience program that reduces the impact of natural hazards and extreme weather events."
While Cornish backs this approach in the long-term, he believes that the short-term answer could be a targeted subsidy.
"However a nationally coordinated disaster resilience program will take time, so a targeted subsidy is a potentially viable short-term alternative.
"We recognise insurance costs in North Queensland have risen over recent years mainly due to the increased frequency and severity of weather events such as Tropical Cyclones Marcia and Yasi.
"While we will examine the options in the interim report such as a reinsurance pool or a cyclone-insurance mutual, government intervention should be focused on reducing vulnerability through land use planning, building codes and better funding for mitigation and retro-fitting, not by becoming the insurer of last resort," Cornish continued.
Cornish said that IAG will provide a submission to the Taskforce while the company looks at its options for helping customers in the region.
"We've also been looking at a range of product options and projects to reduce premiums and provide adequate cover for people whose homes are vulnerable to natural hazards," Cornish noted.
"This includes IAG's recently launched InsureLite product, which is a home insurance option for people living in high risk areas, and our
CGU
Strata Resilience Program which has already delivered savings to strata customers.
"IAG will provide a submission to the Northern Australia Insurance Premiums Taskforce and we look forward to the
Government
's final response to the Productivity Commission in due course," Cornish said.
New branch pegged for industry group YIPs
Young Insurance Professionals (YIPs) is continuing its upwards trend in membership growth, so much so the group is looking to set up a second branch in Christchurch.
The number of members who have joined up in the two years YIPs has been up and running in New Zealand is now approximately 400-450, says YIPs New Zealand communications officer Charlotte Robertson.
"We don't have further details at the moment as we are still at a planning stage but anyone interested in hearing more about Christchurch-based events should sign up as a member via the YIPs website.
"Our members are generally in their 20s and 30s, but most importantly we are looking for people who are young at heart and keen to progress their careers and develop solid professional relationships with others in the industry," she said.
Since last year the group has held several successful events, including a Garden Party at Auckland's Victoria Park in March and in May there was an educational event called 'The Insurance Network'.
"The event was focused on providing tips and strategies about how to network and was a huge success," Robertson told
Insurance Business
.
"Due to the popularity of this event we are hosting 'The Insurance Network: Live Edition' this week, which is aimed at getting our members to put the strategies they learnt at the previous event into practice."
It will make a great opportunity to pick up some great networking tips regardless of whether you attended the first event, she added.
The seminar, sponsored by Godfreys, Meredith Connell and NZI, will run from 5-7pm tomorrow (Thursday) 20 August 2015 in the private lounge at The Fox in Auckland's Viaduct.
It is free for members and $35 for non-members but tickets must be purchased online beforehand as none are available on the door.