Weekly wrap: UK insurer sells overseas broker network | Insurance Business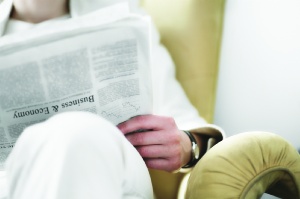 Canadian insurance network being auctioned off
A UK-based insurance group is looking for prospective buyers for the sale of one of its Canadian businesses, which could help the company raise as much as AUS$370m.
According to a recent
Sky News
report that cites unidentified sources, RSA has begun the auction of Noraxis Capital Corp., a network of Canadian regional insurance brokers. An RSA spokesperson – who declined to comment on the
Sky News
story – said a business review was under way and that the company would announce the outcome on 27 February.
Willis appoints global leader for the technology, media and telecommunications Industry
Willis Group has appointed Sara Benolken as the firm's global industry leader for technology, media and telecommunications (TMT).
Benolken will lead the fifth industry group designed to seamlessly connect Willis industry experts with product and geography leaders around the world. The new global industry groups focus on the unique needs of clients within each sector while providing them access to the full range of insurance products and risk management services that define Willis as the analytical broker.
Willis's TMT industry group, along with the four other industry groups announced late last year – Construction, Financial Services, Natural Resources and Transportation – report to Steve Hearn, Deputy CEO of Willis Group. Additional specialised industry groups will be announced in the coming weeks and months.
Before joining Willis in 2007, Benolken served as managing director of the strategic solutions division at Arthur J. Gallagher & Co. and, prior to that, was the global industry leader and managing director of
Marsh
's Technology and Telecommunications Practice.
Brooklyn boys beard up for charity
It's all getting a bit hairy down at the Brooklyn offices – but its all in the name of charity.
During February, seven of the Brooklyn team members are putting down their razors and bearding up to raise money for children's charity KidsXpress. The 'Brooklyn Beards' have already smashed their original fundraising target of $1,000, and are now aiming for a high water mark of $3,000 – the cost of putting one child through the KidsXpress program.
"The Brooklyn Beards is a great idea, supported by a great team and for a great Aussie charity. I have loved seeing our relationship with Kidsxpress grow over the years. Now, it's growing in more ways than one!" says Brookly director
David Porteous
.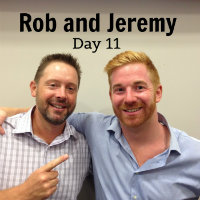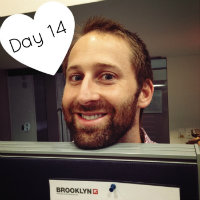 "The Brooklyn Beards are transforming their faces so that KidsXpress can transform the life of children suffering pain, fear and anxiety," says KidsXpress CEO Margo Ward. "The Brooklyn beards will directly transform the lives of children dealing with emotional trauma, not just for now but from now on!"
Even so, the hirsute fundraisers still face a tall order, with just one week left for the team to raise nearly $1,500. To donate to this worthy cause, visit
https://give.everydayhero.com/au/brooklyn-beards-2014
.
University and ICA team up on strata
James Cook University (JCU) has been engaged by the
Insurance Council of Australia
(ICA) to design an engineering inspection scheme for strata-title properties in North Queensland.
An inspection scheme was a key recommendation of an independent study by JCU, released in October last year, which recommended strata-title properties in North Queensland undergo regular engineering inspections to ensure they are resistant to future extreme weather events, and to improve understanding of how the buildings might perform during these events.
The engineering inspection scheme for strata-title body corporates will:
•Investigate and report on any specific building issues that could lead to extreme weather damage
•Identify high-level remediation options to address any detected vulnerabilities of the building to extreme weather events, for consideration by the body corporate
•Deliver a report to the body corporate on the status of the building with regard to detected extreme weather vulnerabilities
Finalists for Valarie Baker Memorial Award revealed
The finalists for the inaugural Valerie Baker Memorial Award have just been announced and the winner will be revealed at the Steadfast Conference.
Sponsored jointly by
Gold Seal
and the Steadfast Group, the Valerie Baker Memorial Award recognises excellence in professional practice in the general insurance intermediary sector. The award memorialises the achievements Valerie made during her lifetime towards the professionalism of the insurance broking and underwriting agency industries and continues her work in encouraging high potential individuals.
The finalists are:
The winner will receive a trip to London, including business class fares and accommodation, plus attendance at an appropriate industry short course at the Chartered Institute of Insurance, a tour of Lloyd's of London and the opportunity to spend time with a broker and an underwriter in the underwriting room at Lloyd's.