Weekly wrap: US Insurers pull sponsorship after LA Clippers racism scandal | Insurance Business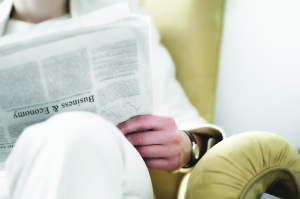 US Insurers pull sponsorship after LA Clippers racism scandal
State Farm, CarMax, and Virgin America have ceased sponsoring the Los Angeles Clippers after the release of an audiotape in which basketball team's owner Donald Sterling can be heard making racist comments.
Transition CEO Steve Stoute, who represents State Farm, announced on ESPN's Cowherd radio show yesterday that State Farm would not sponsor the Clippers as long as Sterling was owner. Stoute said sponsorship of individual players might continue, but not of the organization itself.
State Farm was the second Clippers sponsor to jump ship, preceded by CarMax, which told ESPN it found Sterling's statements "completely unacceptable." The insurer left after sponsoring the Los Angeles team for nine seasons. Virgin America is also dropping its Clippers sponsorship.
Sterling allegedly went on a racist rant to his girlfriend, V. Stiviano, in audio picked up by TMZ. In the audio that has been attributed by TMZ to Sterling, he's very bothered by her public association with a number of black individuals, including Magic Johnson, ordering her never to bring black people to any of his games.
According to the audio, Sterling says he has nothing against minorities, but doesn't want her to publicly "broadcast that you're associating with black people." He shouts: "In your lousy (expletive deleted) Instagrams you don't have to have yourself with –– walking with black people."
Loss adjuster's business unit sets up shop in Australia
Major loss adjuster Crawford & Company's third party administration business unit Broadspire has created strategic hubs in Australia, Canada, Singapore and Hong Kong.
Broadspire specialises in servicing the claims needs of multinational corporations and their captives, brokers and insurers.
Setting up office in Australia is in response to the growing needs of risk managers with multiple locations for "real and insightful information and control of claims above and below deductibles".
The services will include accident and health, employer's, public and product liability, marine and transportation, property and business interruption, auto (first party and third party), personal injuries, product recall, rehabilitation and return to work, special projects, travel, warranty and affinity products, and uninsured loss recovery.
"Global clients of Broadspire will be able to utilize private Web portals to access claims data allowing them to identify claim trends to better manage risks, control costs in the claims process and protect their brand and reputation," noted Mike Reeves, Crawford's London‐based executive vice president, Global Markets. "Additionally, cost‐effective global treasury and payment systems will be in place in a compliant and controlled way from our hub locations."
US broker adds another acquisition
Arthur J Gallagher, the US-based broker which recently agreed to buy Wesfarmers' broking arm and who acquired NZ's Mike Henry Insurance Brokers, has purchased American Wholesalers Underwriting (AWU) as part of its ongoing expansion strategy,
IBR
reports.
Founded in 1994, American Wholesalers Underwriting operates as a managing general agent and program manager and delivers commercial property/casualty insurance products and services to independent insurance agent and broker clients across the US.
Commenting on the acquisition, Arthur J Gallagher & Co chairman, president and CEO J Patrick Gallagher Jr, said: "AWU's successful growth stems from their strong underwriting expertise and quality client-focused culture which makes them an outstanding merger partner."