Weekly Wrap: XL Catlin reveals spiralling catastrophe costs | Insurance Business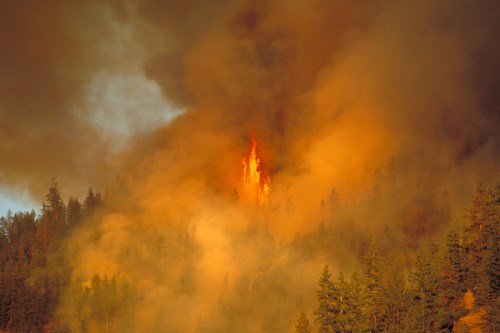 International firm reveals spiralling catastrophe costs
XL Group Plc, the insurer that expanded last year with the purchase of Catlin Group Ltd., said second-quarter catastrophe costs were probably about $240 million pretax, with wildfires in Alberta, Canada, responsible for about half the total.
Flooding in Europe and earthquakes in Japan and Ecuador also contributed to the losses, the Dublin-based company said in a statement Wednesday. The sum includes $140 million in the reinsurance segment and $100 million from primary coverage.
XL joins insurers including
Chubb
Ltd. in releasing preliminary results for a quarter in which the industry was hit by costlier-than-average natural disaster claims. Chubb's pretax costs probably totalled $390 million, the
Zurich
-based company said Tuesday.
"These preliminary estimates involve the exercise of considerable judgment," XL said in the statement. "Given that the facts are still developing, as well as the complexities of the nature of the events, there is considerable uncertainty associated with the loss estimates of these events and such estimates are accordingly subject to revision." The company will post complete results on July 27.
Aspen Insurance Holdings Ltd. announced Wednesday that its losses were about $65 million in the quarter, led by claims from the Canadian wildfires that were the most costly natural disaster in that country's history. At Assurant Inc., the figure was at least $22 million, according to a regulatory filing Wednesday.
(Bloomberg)

Insurers face climate change risk
The world's insurers, banks and pension funds are "inherently susceptible" to threats from climate change and must make adjustments, from shifting investment toward environmentally friendly industries to revamping strategies to reduce risk, said the Global Risk Institute.
"Climate change is a top priority that must be addressed systemically and without delay," concludes a report by the Toronto-based group that researches risks to the global financial services industry.
Climate change poses "a real and potentially devastating risk" to investment portfolios, including $35.4 trillion overseen by the world's pensions. Global investment portfolios may lose up to 45 percent due to short-term shifts in climate sentiment, the institute said, citing a 2015 University of Cambridge study. Half those losses could be avoided by reallocating portfolios, though half would be unhedgeable without system-wide action on climate change.
"To avoid financial liability and mitigate climate change-related risks, pension funds must diversify their portfolios across all sources of risk and increase allocations to low carbon technologies and green energy," the institute said.
Insurers, whose insurance losses from weather events swelled from an annual average of about $10 billion to around $50 billion in the past decade, face threats from physical events, risks tied to liability and "transition risk" from adjusting to a lower-carbon economy, the report said.
Climate change poses a direct risk to bank operations and lending, with real estate, infrastructure and agricultural businesses particularly threatened, the report said. Banks should scale back exposure to "high carbon industries" and assets that may suffer in tackling climate change and pursue "new green opportunities" in commercial and investment banking, according to the report.
(Bloomberg)
Health fund joins comparison website
Aussie comparison website comparethemarket.com.au has welcomed a new addition to its insurance panel for health insurance.
HBF Health Limited joins comparethemarket.com.au, making the site the only place where Aussies can both compare and buy products from the six large health funds.
A spokesperson with the comparison website said: "We are delighted at the support of HBF as well as the interest of other health funds to join the panel."
"HBF has been supporting the health of Australians for 75 years and is one of Australia's few remaining not-for-profit funds. Originally established as a Western Australian health fund, today HBF provides health cover for over a million members nationwide."
"We are now the only service that helps Australians for 75 years both compare and buy health policies from the top six health funds. People from around Australia can now feel assured that when they come to us, we have them covered for all their health needs."
Comparethemarket.com.au, a part of Budget Holdings Limited (BHL) Group, was launched in September 2012. It has teamed up with Australia's insurance providers to empower consumers in comparing and choosing the deal that suits their needs.
Related stories:
Major comparison site CompareTheMarket eyes IPO
Compare the Market welcomes broker business with "open arms"