We're out – ICA | Insurance Business Australia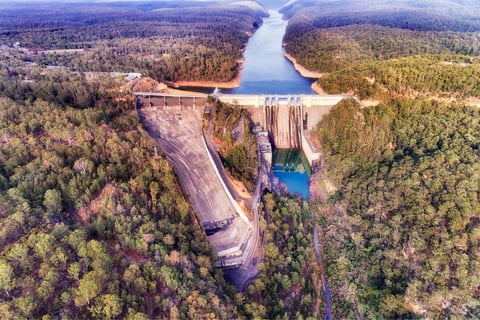 Sydney's rapidly growing Western suburbs are at risk from downstream flooding, and although Gladys Berejiklian's government has a plan, it appears that The Insurance Council of Australia now doesn't want any part of it.
The NSW government had planned a billion dollar infrastructure project that would see Warragamba Dam get a 17 metre wall lift, but in a letter obtained by the Sydney Morning Herald, the ICA has told the government that "The position of the general insurance industry is now that without satisfactory environmental and cultural heritage impact assessments being completed and made public to allow for full and open assessment, the industry is unable to support the proposal as it currently stands,"
The ICA's new chief executive, Andrew Hall, instead suggested that the government should look to alternative mitigation solutions to reduce downstream flood risk.
The decision appears to have been influenced by the effects that the wall raising might have on important cultural sites – the letter followed visits to a number of important heritage sites by Sean Gordon, the head of the ICA's Indigenous Advisory Committee.
At the end of last year, Insurance Australia Group withdrew its backing for the plan at its AGM, citing the "probable loss" of important cultural sites. Speaking at the November AGM, IAG chairwoman Elizabeth Bryan said "a decision to raise the height of the Warragamba Dam wall could well result in the destruction of both large areas of natural environment and also important cultural heritage sites. In the past we have expressed support for the raising of the wall. However, we now have additional information concerning the probable loss of significant cultural heritage sites, and important natural habitats".
Built at the end of WWII, Warragamba Dam itself is heritage listed. The75 square kilometre body of water it creates, Lake Burragorang is Sydney's primary water reservoir.