Wesfarmers deal creates opportunities for independent funders | Insurance Business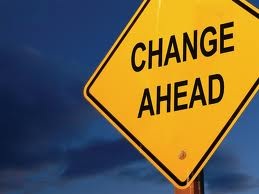 The sale of Wesfarmers' premium funding business to Arthur J. Gallagher spells good news for independent premium funders, with intermediaries likely to prefer them over those attached to rivals.
This is according to
Ross Hayward
, director of
Premium Funding
. He says the
Wesfarmers and Arthur J. Gallagher deal
announced last week is testament to the fact that more premium funders are owned by brokerages and insurers, and fewer are independent – which is what intermediaries prefer.
"It's another premium funding company that is now owned by a brokerage. Brokerages are more and more reluctant to use a funder that is owned by another competitor. It is difficult to understand why a brokerage supports a funder if it is linked to another brokerage that is competing against them on a daily basis. I think it is a conflict of interest."
However, independent premium funders stand to benefit. "Brokerages owning premium funders is a blessing for independent funders like us," he said. "There are so many brokers out there that want to deal with independent premium funders and not ones owned by brokerages or insurers. It could not be better from our perspective. We are more than happy to see it happen from a competition perspective."
Hayward noted how the premium funding marketplace has changed: "It has gone from a lot of funders being independently owned to be being part of brokerages and insurers. There aren't many independents left out there."
Premium Funding recently said it is
targeting larger players
for acquisitions. Asked if it considered Wesfarmers' premium funding operations, Hayward said: "It would have been nice to have Wesfarmers' premium funding business but it is probably in Wesfarmers best interest to sell it as one package. We have no interest in buying into a brokerage."