Wesfarmers MD speaks out on industry exit after a century in insurance | Insurance Business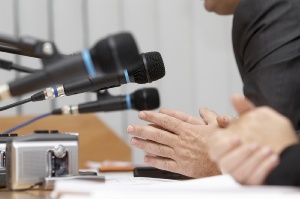 Wesfarmers managing director has said the sale of the business' broking and premium funding operations signalled that it was the "appropriate time to exit" the insurance industry.
After weeks of speculation that Wesfarmers would divest its other insurance operations, the company yesterday revealed it had sold the broking and premium funding operations to Arthur J Gallagher.
In an exclusive interview with
Insurance Business
minutes after breaking the news that Wesfarmers has agreed to sell its premium funding and broking operations to American brokerage Arthur J Gallagher, Goyder said it was the right result for both Wesfarmers shareholders and staff.
"The two buyers
IAG
and
AJG
are good owners. It is a good outcome for our teams," he explained. "It is appropriate time to exit based on the value our shareholders will receive for the underwriting and broking businesses. There were some aspects to those businesses where scale can deliver benefits in reinsurance and other areas and the new owners will have those benefits. It's a good outcome for Wesfarmers shareholders and a good outcome for our staff."
Goyder said AJG had approached Wesfarmers, and having worked together in the past, Wesfarmers was sure the company successful carry the business forward.
"They were looking to expand in this region. The more work we have had with them, the more chance they will be a very good owner of the business. They are good operators and good for our staff and they have been very professional."
He added: "The value we got for both businesses is ahead of what brokers would have thought the value was. It's a good result for all stakeholders."
Arthur J Gallagher spoke of the benefits of the acquisition being expanding the brokerage's multi-national client base in Australia and New Zealand, building on solid brand recognition and strong insurance market relationships, as well as an expanded branch network that will strengthen the company's footprint in Australasia.
It also pointed to the employee resources in Wesfarmers, cross-selling opportunities, the ability to complement and expand specialised niche practice groups, a stronger sales team, and long-term operational efficiencies. The group cited limited overlap with Gallagher's current locations, and similar sales cultures and growth goals.
Steve Lockwood will lead Gallagher's property/casualty insurance brokerage operations in Australasia and will report directly to Tom Gallagher, head of Gallagher's international operations.
Andrew Godden, CEO of Arthur J. Gallagher Australasia, said the deal gave AJG geographical reach in this region, scale, and the infrastructure to support a business with growth aspirations.
"It is business as usual at AJG as we spend the next three months working through all the details of how the integration will work to ensure a seamless transition," he said.
J. Patrick Gallagher, Jr., chairman, president and CEO said: "This acquisition represents an important strategic step for our company by significantly expanding our presence in Australia and New Zealand. Together we will have a tremendous platform for growth as we expand throughout Australasia.
"Our combined operations will become one of the largest insurance brokers in Australia and New Zealand. Their focus on middle-market clients aligns well with our global client base and will provide us opportunities to bring our full range of services to their existing clients and prospects. We are proud that this outstanding team of professionals will be joining the Gallagher family."
Steve Lockwood, executive chairman of the Wesfarmers Insurance brokerage operations, said: "This is genuinely exciting for our people and clients to join with an organization that is like-minded in culture and client focus. Our combined operations and scale will be a great benefit to our clients."