What are the biggest risks your clients are facing? | Insurance Business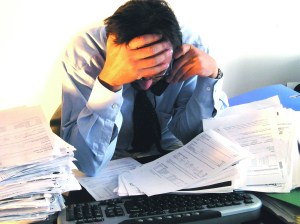 Australian businesses are most concerned about the risks of natural catastrophe and business interruption, according to new survey.
Interviewing risk consultants, underwriters, senior managers and claims experts within both AGCS and Allianz entities, and focussing on the corporate insurance sector for both large industrial and mid-size companies, the insurer found that 46.7% respondents ranked natural catastrophe as the number one business risk.
This is followed by business interruption and supply chain risk (33.3%); market fluctuations (26.7%), talent shortage and ageing workforce (26.7%); and loss of reputation or brand value (23.3%).
In the number six spot was intensified competition (20%); followed by commodity price increases (16.7%); changes in legislation and regulation (16.7%); credit availability (13.3%); and fire and explosion (10%).
Sandy Ross, director of JMD Insurance Brokers agreed with the survey results. Commenting on the mid-market, he said: "You tend to focus on what is front of mind. In Australia, we've had storms and floods in Queensland and Victoria so that is at the forefront of a business' mind."