What brokers should tell their preggy jet-setting clients | Insurance Business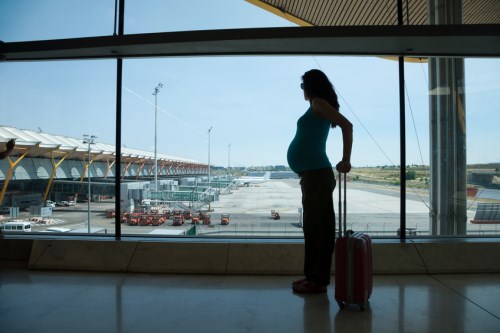 Is your pregnant client roaring to go on a last-minute holiday? Then be sure to let her know the risks of travelling so close to her due date.
A new study revealed that one in five parents squeeze in a last-minute holiday before their newest family member arrives – a babymoon trend that may cost the parents-to-be their flight ticket and travel insurance.
According to a
finder.com.au
survey, 2,000 Australian couples want to squeeze in a last-minute holiday before the baby arrives, choosing to travel post the 28-week mark. And while 16% of babymooners travel within the country, 5% risk jet-setting outside Australia.
Bessie Hassan, a travel insurance expert with the comparison website, warned soon-to-be moms to check airline restrictions and travel insurance cut-off dates before booking a flight, especially if they are planning to travel in the third trimester.
"Most airlines will require you to present a medical certificate stating you're fit to travel after 28 weeks, regardless of the length of the flight," Hassan said. "When travelling overseas, most airlines won't let you fly after 36 weeks. Travel insurers also have cut-off dates for cover as early as 18 weeks, and some require you to take out a specific pregnancy policy, so it pays to read the fine print. Depending on the destination, overseas medical attention can be extremely expensive, so it may be safer to stick to Australian shores."
For a stress-free babymoon, finder.com.au dispenses the following tips:
Check with your medical practitioner if it's safe for you to travel before booking flights. If you've been given the all-clear, request a medical certificate stating you're fit to fly before heading to the airport.
Before you book, look up the airline cut-off dates and restrictions for flying while pregnant.
Purchase a travel insurance policy that will cover pregnancy-related issues overseas, but before you do, be sure to compare policy options to ensure you're getting adequate cover.
Consider buying flexible flights or accommodation that you can cancel 24 hours before the booking for more flexibility should you need to cancel the trip.
Related stories:
Are single parents ignored by the travel industry and insurers?
Dangerous activities could cost Australian travellers their insurance cover