What does this industry veteran see as "the biggest risk to a business"? | Insurance Business Australia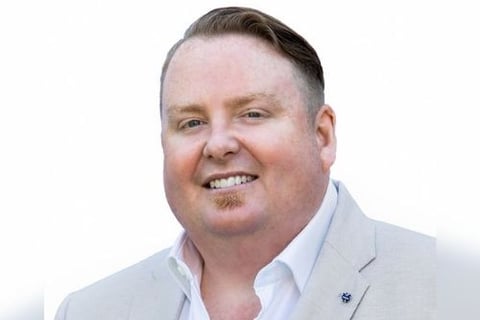 With nearly two decades of insurance experience under his belt, Kobe Insurance founder John O'Brien (pictured) knows a thing or two about which sectors are trending upwards, and which are set to struggle. Take cyber insurance, for example.
"When we first established Kobe in 2017, cyber insurance was a market that we saw as relatively untouched," he said to Insurance Business.
"As awareness of the need for this insurance has grown – particularly in sectors that deal with financial transactions online, like foreign exchange – the sector's become more prominent and attracted much more competition."
In O'Brien's experience, one of the biggest costs of cyberattacks and incidents isn't the price of the ransom itself, but the expenses associated with hiring forensic IT companies to investigate potential data breaches and exposures. Since many of these costs are picked up by the insurer, cyber insurance has become less profitable over time.
"Though there's a general hardening market in insurance, I think we'll see a hardening of the cyber insurance market in particular over the next couple of years," O'Brien stated. "I can see it actually becoming unattainable for some businesses, especially if they don't have the right risk management practices in place."
Read more: SolarWinds trojan hack could cost cyber insurers AU$116 million
At Kobe, O'Brien is focused on providing "bespoke, tailored advice" to clients who look beyond the initial price tag and understand the value a fee-for-service model provides.
"We want to make sure that our clients are not only protected adequately, but also understand exactly what it is that they're buying, since the biggest risk to a business is not knowing what your risks and exposures are," he noted.
In practice, this means an emphasis on professional industries and financial lines-based businesses.
"With ASIC's requirements and a tightening regulatory environment, there will be a need for these professionals to be covered," O'Brien said.
"Our goal is to find an alignment with those clients who are looking for an advice-driven model rather than a price-driven one – clients who want an insurer that will understand their businesses and how they function."
With a hardening market compounded by COVID-19 and extreme weather events, the Australian insurance industry is likely to see "a lot of movement in 2021", according to O'Brien. Though this will open up the possibility for Kobe Insurance to attract new clients, increased premium prices – particularly for "distressed and hard-to-place accounts" – could have a negative effect on insurers, he said.
"In the D&O liability market, for example, we've seen premium increases of up to 300% in certain situations, while the management liability market has been absolutely decimated by a range of different factors," he said.
"In this environment, it's more important than ever that clients have access to timely and informed advice from insurers they can trust."