What risk issues are bothering your business? | Insurance Business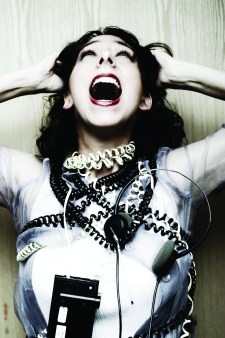 Australian businesses are more concerned about the economic risk now than they were during the global financial crisis and its immediate aftermath.
This is according to findings from Aon's 11th annual Australasian Risk Survey, which looked at the risk management practices of 133 businesses in 19 industries across Australia and New Zealand, looking at the key concerns of some of the countries' largest organisations.
Economic risk climbed seven spaces to take joint first place, as businesses perceive the economy as a greater risk than they did during the GFC and its immediate aftermath, said Jason Disborough, managing director, global, of Aon Risk Solutions.
And he added that economic risk is likely to become of increasing concern to businesses.
"It's likely that the sheer persistence of the sovereign debt crisis in Europe, slower than expected economic growth in China and India and uncertainty surrounding US fiscal policy is taking its toll," he said. "Underpinning this may well be concerns about our economy's reliance on natural resources and the risk of lessening demand from emerging markets."
Also coming in first place is brand and image, with 56% of organisations surveyed saying that risk to brand and image had resulted in loss of income in the past 12 months. Aon suggests that technological innovation, the rise of social media and a number of recent well publicised brand scandals suggest that this risk is unlikely to lessen any time soon.
At number three is regulatory and legislative change such as Carbon Tax, the Mining and Mineral Resources Rent Tax and the harmonisation of the Occupational Health & Safety (OH&S) laws.
A steep rise in concern about business interruption saw it move up two places to be ranked fourth, mainly due to natural disasters. Disborough said companies understood "there is absolutely no room for apathy about business interruption risk – particularly in relation to supplier management".
Human resources took the fifth place. According to Aon, the skills shortages in many industries combined with cost reductions, significant restructuring and major organisational change, demonstrates that employers recognise the challenges involved in building and maintaining a team that can effectively further the organisation's business goals.
In addition to ranking the top five risks, the survey revealed that a lack of innovation and increased competition made their way into the top 10 for the first time, while political risk and uncertainty was a first-time entrant into the top 20, as was lack of technology infrastructure to support business needs at 14, and failure to implement and/or communicate strategy at 19.
"The survey is an invaluable tool for companies seeking to improve risk management practices by enabling them to compare and contrast their own strategies, costs and management structures with those of their peers," Disborough added.