What the Boston bombings mean for Australia | Insurance Business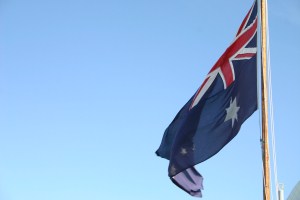 The tragic bombings in Boston on Monday has brought into sharp focus the need for Australian business and policyholders to have adequate business interruption cover as the threat of terrorism grows.
Three people were killed and injured more than 170 when two explosive devices were detonated during the Boston marathon.
The news has sent shockwaves across the world with other countries including the UK which is to host the London Marathon on Sunday. Organisers said police and security staff will be on high alert.
It is unclear what impact the bombings have had on the insurance industry in America but reports suggest insurers expect business interruption claims to be filed.
Underinsurance is said to still be rife in Australia among commercial and personal policyholders. Is the country prepared for an act of terrorism? Do businesses understand the need for adequate business interruption cover and will this tragic event serve a stark reminder?
Mike Hutchinson, national practice leader at Marsh, told Insurance Business that events such as the bombings created fresh concerns about the lack of adequate insurance Australian businesses have.
"High-profile disasters tend to prompt businesses to consider the adequacy of their insurance cover," he said. "The insurance industry view is that many businesses do not take up adequate business interruption cover in relation to normal losses let alone large-scale disasters or natural catastrophes. Unfortunately, that's a symptom of the wider problem of underinsurance."
Russell Toll, Willis Australia's national manager for placement services, condemned the violence, and urged people to consider how much of a risk such events were becoming.
"The Boston bombings were shocking, abhorrent and confronting (as are all terrorism events) and our thoughts are with the victims and the people affected by this atrocious event."
He added that business can indirectly be "severely impacted" by such events too, placing greater significance on risk management.
"Just consider the impact on profit of surrounding businesses in Boston, particularly those in the investigation zone. Businesses should review their own unique circumstances and risks associated with the advent of a terrorism event and look at both risk management and risk transfer solutions."
Toll noted that Australian businesses were protected, to a large extent, by the Terrorism Insurance Act but encouraged businesses to review their coverage with their broker.