What's next? Australian president on post-pandemic insurance industry | Insurance Business Australia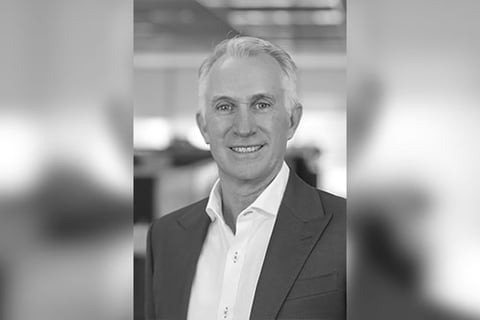 The coronavirus has shredded the global economy, causing mass disruptions, industry-wide closures and state lockdowns. But as the financial consequences mount, so too has global scrutiny fixated on the insurance and broking industry.
Working through the pandemic has been a mammoth task – from implementing rapid, significant operational changes, such as working remotely and digitalising processes, to issuing financial relief and support to clients, insurers have been at the frontline.
For Tim Jarman (pictured), president for Australia at Crawford & Company and a speaker at the upcoming Broker Connect virtual event, the industry has done well to respond to the pandemic on such short notice by feverishly changing their operations.
"COVID-19 has certainly presented the largest scale test of the industry's business continuity plans and, from what I have seen, the industry has responded extremely well," Jarman said.
"Initially companies were quite inward looking as they tried to work out the logistics of implementing large scale working from home (WFH). There was a real threat of the national government implementing a total lockdown with very little notice and therefore all companies working within the insurance industry were working feverishly to make sure they could function with all staff WFH.
"Ultimately, as we know, a total lockdown did not happen, but all the same, from the companies I have spoken to it is apparent that most now have at least 90% of their staff WFH."
But remote working also proved to be an equity issue – with many employers having to ensure their staff had access to a VPN and telephone communications in order to complete their work.
"Most organisations were faced with challenges in making sure their staff with desktop computers were able to work from home either using Citrix or through a VPN and many had to increase the capacity of their VPN to be able to cope with the significant increase in volume," Jarman explained.
"Telephone communications to and from a home-based workforce also presented a major issue with many companies introducing new telephone management systems to resolve the issue."
Now, Jarman says most of the insurance and broking industry is working from home. However, it has taken C-Suite executives by great surprise. It is a testament to the industry's versatility, he says.
"Ultimately there is now large scale WFH. I am sure that if any C-suite executives were asked 10 weeks ago whether we would have seen the changes that have occurred in the past four to six weeks they would say 'no' and equally if they were told that they would have to implement those changes in the timeframes we have seen, I am sure they would not have thought it possible. The industry has responded incredibly well."
Despite how well positioned the industry has been throughout the pandemic, the changes have presented new challenges. Managing internal workflow through digitalised channels, monitoring performance and ensuring employees have a suitable working environment were all paramount issues for leaders to address.
"Those companies that did not have a lot of staff working from home have had to work out how they communicate with them, how they manage performance and how they check that the home working environment is suitable and safe," Jarman added.
"MS Teams, Skype, webinars and Zoom to a lesser extent are now widely used across the industry, but I believe that many organisations are still trying to fully understand the best way to communicate with their staff and business partners."
The ability for companies to expand business opportunities, through networking and meet ups, has also come to a complete stop – causing severe disruption for global companies that are founded on international relationships.
"There is currently no travel, no face to face meetings, workshops, coffees or lunches; no opportunities to conduct business as we have for decades. This has impacted the ability for companies to market not only across Australia, but also internationally. The Lloyd's market has been built on decades of face-to-face negotiations – these stopped overnight," he said.
"We are now reconsidering how we manage these meetings and deal with the different time zones in which they take place. Industry functions, seminars and conferences have been cancelled and companies are trying to work out how they can use virtual meetings to replace these. The opportunity for traditional wider scale collaboration has been removed overnight."
Revenue streams are also being disrupted, with marketing strategies having to be repositioned and structured around the financial and economic disruptions caused by COVID-19. Online marketing, where revenue is sought from digital channels, has been prioritised.
"Companies are trying to rethink their marketing strategies. We are asking ourselves, 'how do we work together without the opportunity for wider scale collaboration?' Developing online marketing strategies to replace face-to-face meetings across the industry in Australia and internationally will be vital," Jarman continued.
"Brokers are at the centre of this and they need to work quickly to understand how they collaborate across the industry. The broker market will become more competitive than ever and those that develop their digital collaboration abilities will more than likely stand in better stead than those that do not. I believe that the same applies across the industry in general."
Claims processing and assessing has, perhaps, been at the centre of disruption for the insurance industry – with on-site inspections and assessments halting due to consumer reluctance, insurers are now having to take up a number of "self-service tools" to get the job done.
"From an insurance claim perspective one of the challenges has been customer reluctance to have an adjuster or assessor attend the site to inspect the damage. As a result, a number of self-service tools are now being more broadly used that are replacing the traditional site visit. These tools allow the customer to video or photograph the damage in a structured format and present this back to the insurance company," he said.
"Live streaming of damage is also becoming commonplace; this allows the claim handler to inspect details of the site through the customer's mobile. For example, at Crawford we are currently managing cyclone damage claims in the Pacific Isles entirely via live streaming. The introduction of this type of technology will change the way we do claim assessments, and ultimately many more claims will be managed by a desk-based adjuster. For the first time, we will soon be introducing the position of 'Virtual Adjuster' to our organization."
According to Jarman, the same video collaboration tools are also being used to conduct risk surveys – making them an even more versatile response to the pandemic.
There are, however, niche opportunities that are beginning to arise from the chaos caused by the pandemic. The disruption has provided insight into where the industry has future markets and products. Pandemic-related cover for losses is just one example.
"… I am sure that many underwriters will be considering extending cover to include pandemic cover at least in relation to business interruption, for the right premium. Due to the large-scale absence of cover, many businesses will be trying to understand how they are covered in the future and underwriters will be looking to fill the gap," Jarman explained.
With the widespread closing of businesses, insurers have received a raft of enquiries concerning business interruption claims, most of which are deemed not to be covered, according to Jarman.
"However, some policies are not as clear as others and there appears to be a growing body of thought that the absence of business interruption cover will be challenged in certain circumstances," he said. "This may leave some companies exposed. In the event that business interruption cover is provided, COVID-19 has added another complication to the calculation of the trend, a complication that we have not experienced previously."
Tim Jarman will be part of a panel discussing the impact of COVID-19 on the insurance industry at the upcoming Broker Connect event on May 15. The event is free to attend – register now.