What's next for Resilium Insurance Broking? | Insurance Business Australia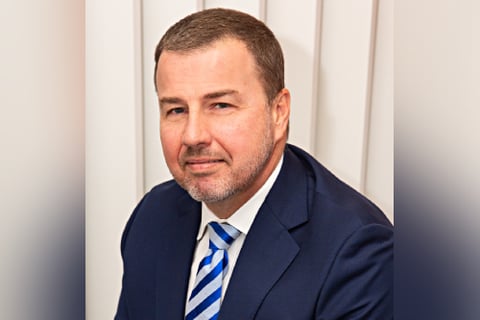 To say that Australian intermediary network Resilium Insurance Broking has a rich history is putting it lightly. Among the changes the 63-year-old organisation has come to witness in recent years include being a Suncorp Group unit from 2011, a management buyout in 2019, and – just a few months ago – the majority stake swoop by UK broking giant The Ardonagh Group.
Insurance Business sat down with Adrian Kitchin (pictured), who up until last month was Resilium's managing director, to find out what's ahead for the authorised representative (AR) network.
Referring to his successor and former broking director Ben Hastie, Kitchin noted: "Ben will take over the day-to-day operations as the managing director, but I haven't gone anywhere. I'm still very much a part of Resilium; I will still remain on the board as a director. So, my role in Resilium is going to be to work with Ben on strategy – whether it's growth, whether it's training and education, whether it's AR recruitment, or liaising with our key insurer partners.
"That's where my role will morph to as far as Resilium is concerned. Ben has been working with me for the last six years, so he knows Resilium incredibly well and the ARs know Ben incredibly well. He's well respected; he's also very well liked. I think that he'll do a magnificent job in taking the organisation to even greater heights."
The change in leadership at Resilium came when Ethos Broking Australia – another Ardonagh brand that Kitchin now leads in his capacity as chief executive – was born on June 01. (More on Ethos Broking Australia here)
According to the ex-MD, Resilium's success can in part be attributed to the combination of some very longstanding (in fact, multi-generational), loyal ARs and the "amazing" new ones that he and Hastie have recruited over the years. Currently, the network consists of more than 150 ARs.
"It's a really fantastic business," asserted the former insurance lawyer who, many moons ago, made the active choice of moving out of the legal space and into the business side of insurance broking. "Resilium is incredibly professional with regards to compliance and professional standards, which are very much central to everything that we do.
"And I would say that, in the six years that I was the managing director, together with Ben Hastie and [fellow director] Drue Castanelli, we've made it probably the preeminent authorised representative organisation in the country, both in terms of growth and in terms of adherence to professional standards and reputation in the market."
In recent weeks, Kitchin's camp had the opportunity to meet up with the ARs face to face, and Resilium is also cooking up something as part of keeping in touch with the network across Australia.
"We had a round of functions where we travelled around to see all of our authorised representatives just to buy them a drink and to catch up on everything that's happened in the last 12 months," he told Insurance Business. "We did an amazing job, I think, through coronavirus in terms of staying in contact with our ARs via Zoom sessions and weekly training courses. We also introduced a resilience programme which we ran over about a three-month period.
"That's part of how we were able to stay in touch with our ARs and assist them with things that weren't necessarily insurance-related but more about their well-being and mental health through those tough months. When we stood in front of our ARs, particularly our Victorian ARs just a few weeks ago, it was an amazing feeling. And that's what I said to them."
Kitchin highlighted that, prior to the pandemic, the last in-person meeting he had with any of the authorised representatives was in Victoria in February 2020.
"It's only appropriate that our first meeting back was in Victoria in 2021," he stated. "It was good to see them all. There was a lot of excitement to be in the room; everyone was very happy that they're able to come together as a network. I know that Victoria is currently going through issues, and hopefully they're going to be very short-lived.
"We have an event planned for later on this year, which is a virtual conference where we will bring all of our ARs together in their own state but we will connect for an awards night virtually whereby they'll be able to celebrate the success of the network and they'll be able to come together for dinner and drinks in their own state."
With the prospect of lockdowns still "very, very real," Kitchin said this will be Resilium's way of being able to hold a conference without flying everybody to one location and at the last minute having to cancel it. "Everyone's looking forward to that," added the director, who pointed to Resilium's strong position as the business continues with its incredible growth.