What's the biggest challenge facing brokers in Tasmania? | Insurance Business Australia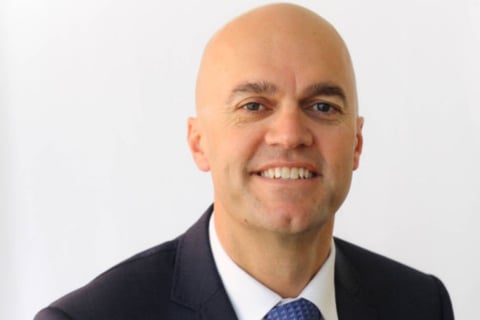 In a globalised economy, ask a broker in Tasmania what his or her biggest 2023 insurance challenge is and the answer can be the same as colleagues in the rest of Australia and likely holds true for brokers the world over.
"That's a really easy question to answer," said John Farrell (pictured above), director of Steadfast Taswide Insurance Brokers. "It's the continuing rise of insurance premiums."
Farrell, who spoke to IB from his Devonport office, attributed the rises partly to the high inflation impacting the global economy. "I can't see that changing anytime soon," he said.
There are other "obvious" causes, he said, like Australia's ongoing record round of storms and floods.
Industry challenge: Expensive and hard to place coverage
Much like last year and the year before, Farrell said hard to place risks – he included high hazard sectors, including in construction and also property related coverages for heritage listed buildings – are still hard to place.
Read next: What 2023 challenges is this Bellrock broker facing?
"Yes, no change although capacity seems to be changing a little bit but nothing too dramatic," he said. "Anything that's hard to place is still hard to place, they're doable but difficult and expensive."
One debated issue, IB suggested to Farrell, is whether current capacity issues and high premiums are cyclical or just the new normal?
"That's a question I get asked a lot because brokers who've been in the industry longer than me will tell you we're going into a softening market or a hardening market - but if you use that terminology you'd certainly say it's a hardening market at the moment," he said. "I personally don't like that terminology I just say it's the market and it is what it is at the moment."
Farrell said he can't see the market conditions changing anytime soon, likely for a few years, which leaves brokers in a difficult situation. He and his colleagues are faced with the task of delivering the message to commercial customers that they're facing likely premium increases of between 5% and 15% - residential clients can be even harder hit.
The broker's job is to deliver "very good advice"
"That's our job," said Farrell. "Our job is to find the best policy at the best possible price, in that order, and sometimes the news we have to give around price is not great."
Alongside that job, he said, their duty is to give "very good advice."
In mid-January many Australian businesses are still coming back to life after the Christmas and New Year break. Not Farrell's.
"We don't actually close our offices over Christmas because we're in a customer service and customer facing industry," he said.
Farrell said his firm does scale down to a skeleton staff at its four offices in the state but remains open. "It's back to normal really," he said. "Claims don't stop."
In late 2021, IB interviewed Farrell about the difficulties finding commercial property insurance for heritage listed buildings in Tasmania. Today, coverages for both commercial and residential heritage buildings continue to be hard to place and very costly.
Read more: The crisis in commercial heritage property insurance
Tasmania is likely at the cutting edge of this struggle. A high proportion of the state's buildings are both historic and rural. According to the National Trust, Tasmania has the highest concentration of heritage sites in Australia.
"If you phoned me today and said, 'I've just bought the Evandale Hotel. It's a lovely old building, it's heritage, it's the local watering hotel and upstairs, which hasn't been used in 100 years, I'm going to turn that into a little bit of boutique accommodation with two rooms.' I would just about have a heart attack," said Farrell, only half joking.
However, Farrell's own firm uses three heritage buildings as offices. "Two of them are mid-1800s that we run business out of. They're lovely," he said.
The Steadfast Taswide Launceston office was a hotel and pub.
"It was called the Courthouse Hotel, but prior to that it was actually the original courthouse of the area," said Farrell. "The jail was diagonally opposite and they used to bring the prisoners in underground and up into the cells and then bring them into the courthouse," he said.
Steadfast Taswide recently bought and renovated the building. The previous occupant was a local union and before that the Tasmania Fire Service.
The office in Hobart, said Farrell, was originally a house designed by one of Tasmania's leading architects, Henry Hunter, in 1855. Their third heritage listed office is in Burnie and dates back to 1913.