When good broking gets emotional | Insurance Business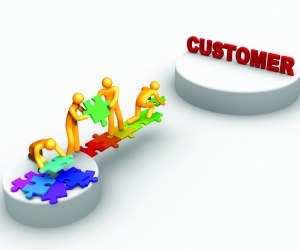 One of the biggest mistakes a broker can make is underestimating the importance of feeling and emotions in buying, says marketing expert Robert Limb.
The managing director of RAPP – The Customer Experience Agency – spoke to
Insurance Business
' sister title
Insurance Business New Zealand
ahead of his appearance at this year's Insurance Brokers Association of New Zealand (IBANZ) Forum.
Limb says he surveyed brokers to find out what their fears and expectations for the future are and found direct entrants and online purchasing to be one of their top concerns.
But, he says, this is an opportunity for brokers to play to their strengths more than ever.
"Banks and direct competitors may be able to deliver sharper price, and yes, they may use technology and data to deliver personalised service and communications.
"But there is a world of difference between 'personalised' service, which is automated, directive and one way, and 'personal' service, which is based on listening, human understanding and regional and industry insights.
"The great brokers can deliver to that far better than newer and bigger direct competitors."
Limb says four characteristics that make a great broker are those who can:
Get under the skin of their client's business
See their clients as real people, not simply people in a role and who run a business
Pre-empt issues and then follow up more than the rest
Love what they do and believe that what they do is really important and not just a way to make a buck.
Limb says the decision makers within the business will be weighing up numerous other factors as well as price.
"In business there is often a lot at stake for the decision makers personally, for their careers and reputation.
"Those people are often making decisions about relationships as well as services that they will need to live with for a long time."
He said when it comes to a business owner insuring their own business there is a great depth of emotion present.
"The questions a broker needs to ask about risk often get to the heart of why people are in business and what matters most to them.
"And time and time again I hear the reason for appointing a company to be 'they really understood me and my business.'"
Limb will also discuss customer trends and behaviours in his presentation, one of which is the difficulties of retaining customers and acquiring new ones.
"Most sectors are obsessed with acquisition. And so much poor retention comes from thoughtless acquisition of the wrong customers.
"By and large it's a short term numbers game for many whereas customers should be for life and not the end of year bonus."
Now, with customer expectations climbing higher and higher,
Limb says brokers need to work out their value proposition.
"I don't know how many brokers have really got a strong sense of their own value proposition – even my biggest clients have struggled with that. And I think it's going to be very important in the future to understand what you're offering and also what you don't offer as well.
"I would say that 'marketing as a service' or 'help before selling' are much more than catchphrases and that I am seeing the results of a more focused help then sell approach."