When insurance has your back without a premium | Insurance Business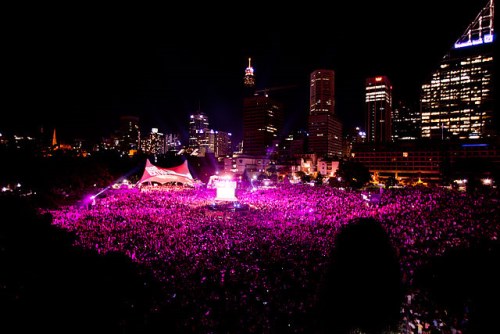 When it was announced that international short film festival Tropfest would be cancelled last year, many Sydneysiders lamented the loss of one of their favourite nights out.
A night under the stars with the best short film-makers from around the world would be sorely missed by the thousands that have stepped through the gates of the event throughout its 25 year history, but for one business community the loss was devastating.
A whole host of freelance film-makers, event staff and broadcast companies had lost one of their main events over the summer, Joe Bonanno managing director of video production company Big Picture explain to
Insurance Business.
"Tropfest is important in our business in a few areas," Bonanno said.
"Tropfest is the kind of event that allows us to provide pretty much most of our services.
"More importantly, it is responsible for us employing around 50 people in that week and those people aren't full-time employees and being such an iconic event it is people that actually want to work on this and put it in their calendar in a yearly basis."
When CGu announced their partnership with the festival which would see TropFest return, film fans rejoiced but it was small business owners like Bonanno that really benefitted.
"Being an insurance company that has your back, it is quite refreshing actually," Bonanno continued.
"It was very apt that it was an insurance company. They have stepped into a space where they were really needed and I'm not sure if they realise the significance put into this project.
"It's a really iconic event, it is part of the Sydney summer events calendar and they have not been associated with this space before and I think, obviously it is a great opportunity for CGU, but I'm sure it's not lost on them that it is very apt that an insurance company has your back without a premium."
Bonanno is under no illusion that CGU's sponsorship of Tropfest opens doors for the company in a growing space but noted that their sponsorship has helped breathe new life into the festival.
"It was a great space for CGU to step into and I hope they get everything they need out of it and to rescue it like they did, being an insurance company, as I said earlier was very apt, but I think CGU will only just be beginning to realise the opportunity for them," Bonanno said.
"To have rescued such a significant event, and you can even see by last week's press about George Miller and others, it is almost like they have stepped in, saved the event, and by doing so they have taken the event to the next level and I think that is really significant.
"I think the timing and with everything they've done is not only perfect for us as a small business but it'll probably be perfect for the event, and hopefully perfect for CGU as something to be known for."
Related stories:
CGU announces continuing partnership with major Aussie festival
Aussie insurer CGU supports 'comeback story of the decade'