Where brokers should invest as insurance is redefined | Insurance Business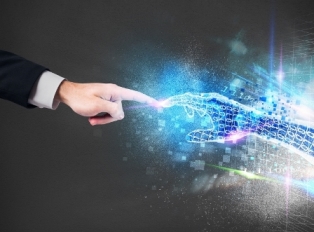 Insurtech is "redefining the game" for the insurance industry and brokers will need to invest if they are to remain relevant in the market.
With the industry spending billions of dollars a year to improve customer experience and the overall processes of insurance,
Martin Blake
, global head of fintech in insurance for
KPMG
and NSW chairman, said that the presence of insurtech will continue to be felt in the Australian industry.
"It is a very dynamic area and insurtech is the darling of fintech at the moment," Blake told
Insurance Business
.
"We are seeing some quite explosive growth in terms of how quickly the Australian market embraces some of the changes, but we have certainly seen a lot more interest."
Blake revealed that brokers should focus on customer trigger points for when a customer is ready to buy insurance for their investment in insurtech. This approach, alongside the use of data and analytics, can help pinpoint a clients' place in the buying cycle.
"Identifying those trigger points and enabling customers to be informed around those trigger points is important," Blake continued.
"Brokers can embrace that type of technology to better understand their customers and their trigger points and engage them around that."
For the first half of this year, investment in insurtech pushed above US$1 billion, and Blake sees a vastly different industry in five years' time. Whilst the United States leads the way on insurtech investment, Australia has a surprising place in the market.
"One of the interesting things for Australia is that it is seen as an attractive place to actually test some customer-focused activities," Blake said, referencing the world-first partnership between
Suncorp
and Trov.
"It is a big opportunity to increase Australian involvement in insurtech and encourage companies to pilot. By being a testing ground for some of these prototypes, that is going to allow the local insurance industry to innovate much faster."
Related stories:
Innovation to benefit broker relationships
How to boost your cyber insurance business
IAG backs UpGuard in US$17 million fundraising