Why ASIC is watching your Facebook page | Insurance Business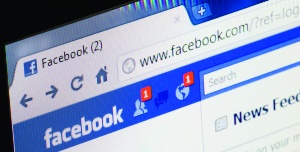 Social media is categorized by brief, informal and often relatively impulsive messages. But brokers need to be wary of what they put online – or face the consequences, say legal experts.
Regulatory bodies in the UK and US have recently made statements making plain their intentions to treat all social media content posted by professionals in the financial services industry the same as financial advice through any other channel.
Giles Williams, partner at the regulator centre of excellence at KPMG, says it's important for business owners to find a balance between supporting innovation and upholding their compliance responsibilities.
"Focus on ensuring that all of the inputs, regardless of channel, are being captured from the sales and marketing phase through to any post-sales interactions so that the sales process can be reconstructed," he says.
In Australia ASIC's stance is to treat all social media communication from business accounts under advertising laws, says Jon Denovan, partner at Gadens Lawyers.
"Advertising in the financial services space and the credit space is very regulated. ASIC has issued some pretty extensive guidelines along that in terms of mentioning comparison rates when you're talking about rates and not being misleading or deceptive," says Denovan.
The expectancy of short and to the point information on social media, as well as space restrictions on platforms such as Twitter, can open brokers up to the danger of non-compliance, he says.
Providing links to media where more detailed and compliant information is available can help to circumvent some of these issues.
ASIC's regulations, however, warn that "the physical limitations of a particular medium are not a reason for producing an advertisement that might mislead".
Complex products are a minefield when it comes to social media, the regulator warns, as it becomes a challenge to present fully-compliant information within space restrictions.
"Providing a facility for a consumer to access additional information (e.g. by clicking through to another webpage) can be an effective way of providing further details and helping to engage the consumer. However, providing a facility for a consumer to access additional information cannot be used to correct a misleading overall impression in the advertisement."
If this additional information is provided via a third-party site, rather than your own website, this is particularly dangerous territory, as ASIC considers it less likely that consumers will make the effort to follow that information up.
Denovan suggests brokers act with extreme caution, and follow the guideline of "if you can't comply don't reply" when it comes to social media.
When offering financial advice via online platforms, ensure that it is made clear that the advice is of a general nature.
It's important to ensure that anyone with access to business social media platforms are familiar with ASIC's regulations, says Denovan, or risk getting on the wrong side of the regulator.
"ASIC love looking at the internet. It's so common now that businesses are in trouble for what they've said on their website so going beyond the websites and into blogs and other social media is something that could easily happen and I would expect that ASIC will be monitoring it and may take exception."
The guidelines: What ASIC says.
Clearly distinguish advertorial content from all other commentary. Social media and blogs constitute 'high trust environments'. Consumers are less likely to expect advertisements and therefore may be more susceptible to considering the advice or information as objective.
Ensure there is enough space to comply. The compliance of social media content will be judged on what impression a consumer is likely to glean from an initial viewing. Promoters should carefully consider the appropriateness of some new media channels if content limitations mean that there is insufficient space to provide balanced information.
Keep a record. Promoters and consumers should be able to keep a record of an advertisement, including any disclaimers or warnings. This will provide support should any future dispute arise about the advertisement.
Link to additional resources. Provide links to further information when possible, but this does not remove the responsibility for the initial content to refrain from being misleading to the consumer.