"Without that face-to-face contact… it's hard to know what's going right" | Insurance Business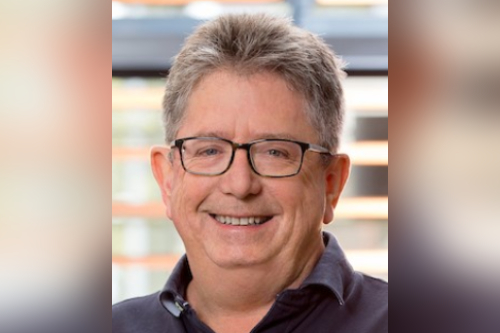 While parts of the world continue to grapple with the effects of COVID-19, things are relatively back to normal in Australia. Here Community Broker Network (CBN) chief executive Richard Crawford (pictured) talks about what it was like to see brokers again in the flesh and not on a computer screen, and what the "real priority" should be for the industry moving forward.
"There's a greater sense of connectedness when you go and see people face to face," Crawford told Insurance Business. "And the thing that was really comforting for us was that people are doing well and they're positive.
"Often, without that face-to-face contact, all you get is the phone calls if things aren't working, or you get a sense of things are going wrong but it's hard to know what's going right. So, we had tremendous positive reaction all the way around the country."
The CEO was referring to the six Community Days recently held by Steadfast-backed CBN, which saw the network's authorised representatives (ARs) gather alongside underwriters and other CBN partners.
"I think everybody was relieved to be able to catch up with old friends and find out how people were and just share some social time," added Crawford, whose camp is described as the biggest general insurance authorised broker network in the country. "It was a good chance for everybody to connect, not just the ARs."
In fact, according to the CBN boss, the events were so well attended that the Community Days bucked the usual trend when it comes to such gatherings.
He noted: "We had a few more people rock up each day and then put their names down, which is usually not the case. Normally some people fail to show, but [this time around] it was the other way. We had a few extra people turn up."
Onwards and upwards
Post-crisis, Crawford is stoked about the number of new entrants to CBN's AR community, which he said had seen a lift in the past couple of years.
"There has been a lot of start-up operators, with some fantastic ideas and a lot of skill, who've decided that rather than work for someone else they'll go out on their own," highlighted the CEO. "And that's probably the most exciting part because it's that talent that's going to drive our future.
"We see ourselves as a bit of a hothouse for talent; that's what we think our role is in the industry. Despite all the pressures that are coming from the market or from the compliance world, there's just a surplus of really great new ideas and great thinking that I think will make sure we come out on top."
As for what the industry must zero in on, Crawford believes there are two areas that will require the greatest attention as brokers charge ahead.
He told Insurance Business: "The real priority for everybody, I think, is a couple of things. The first one is getting on the front foot and being really positively focussed. While we still do have some impact from COVID, the economy is doing pretty good and business is good, and so most brokers are wanting to get less hesitant and a lot more focussed on moving forward.
"And there's a lot of changes coming in the space of compliance, so I think the second priority is just making sure that we're all organised in the way we do business so that we're operating efficiently but also providing the best service to clients. And it's a tough market at the moment, so brokers are working very hard for their customers."
From CBN's point of view, said Crawford, it's about ensuring – amid the shift in appetite among providers, be it the big Australian licensed insurers or the Lloyd's market – that ARs are assisted in getting their clients' business placed and that they have the resources they need to make the most of 2021.