Women in insurance survey findings show brokers in bad light | Insurance Business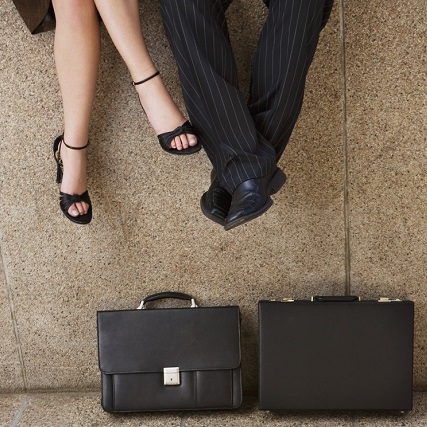 Equal pay for men and women in insurance is the most important step the industry can take to put women on a level footing with their male counterparts.
This was one of the key findings in the first Women in Insurance Survey conducted by the Women's Council of the Australian and New Zealand Institute of Insurance and Finance (
ANZIIF
).
The results of the survey, which was undertaken to gauge female experiences and sentiment and to provide a benchmark to track progress on matters affecting women in the business, have now been revealed to ANZIIF members attending a series of round table discussions around Australia and New Zealand.
When asked if they had ever been remunerated less than a male colleague doing the same job, 64% of members said yes for the period before 2011 with the figure falling to 51% for the 2011-2014 period.
Other questions put to members included 'Have you ever experienced unwanted sexual advances?' and 'Have you been asked if you're having a family?'
While the figures showed the trends were moving in the right direction, ANZIIF general manager – marketing & insights, Meg Hurley, who presented the survey results to members last month, said some sectors of the industry proved to be further behind than others.
"The results showed that across the industry women have very similar experiences and that employers have made significant progress in areas relating to gender diversity and supporting women in insurance," she told
Insurance Business
.
"The slight exception to this was broking, mainly among small-to-medium-sized businesses.
"While broking has moved forward like the rest of the industry, women working for SME brokers were more likely to report feeling excluded or disadvantaged due to their gender, mainly in relation to the availability of opportunities to reach senior roles, experiencing unwanted sexual advances, inappropriate comments made about women, enquiring on family status and perceived lack of workplace flexibility."
Hurley said ANZIIF would be looking to work with its broking faculty on the issues raised once it had written up a final report with the hope of bringing the sector up to speed with the rest of the industry.
The members were also asked what their solutions to counter gender discrepancies would be, with members listing the following:
Instil equal pay for the same job role
Improve access to flexible working arrangements for men and women
Appoint more women to senior leadership roles.
Hurley said companies such as
Suncorp
and
Swiss Re
were making great strides in providing these solutions.
However, since researching the subject at length she had changed her views on introducing quotas for other less progressive companies – a topic that also proved divisive at the roundtable discussions.
"The bottom line is if you have a
minimum of 30% women on your senior team
your company performs better against other companies who don't have that mix, that is a proven fact."
Hurley said the reasons for this change not yet happening revolved around elements of government regulation and legislation; the values and policies of companies; and individuals themselves.
"Before I had done the reading I would have said no, but after reading a lot of
research
I came down on the side of yes, we do need to have some quotas in place particularly in larger organisations," she said.
"While it is artificial, it is something that may only need to be in place for a period of time."
A big concern explored during the discussion series was how to bring up such sensitive subjects without offending men or even worse, driving it underground.
Hurley said responses given in the survey suggested that ANZIIF's Women's Council could work as an advocate and a voice for women on such issues whilst also providing a community of support and encouragement, a source for inspiration and practical tools and advice.