WorkCover WA announces reduced premium rates | Insurance Business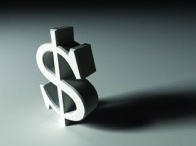 WorkCover WA has announced a 0.3% decrease in 2016/17 recommended premium rates for compulsory workers compensation insurance in the state, taking rates to their lowest recorded levels.
Rates fell to 1.478% of total wages, down from 1.483% last year, and continues a downward trend over the last decade.
In South Australia, ReturnToWorkSA announced that rates will hold at 1.95% of total wages following a 29% reduction in the average premium rate last year.
In Western Australia, a statement said that the "minor adjustment in rates reflects sound management of claim liabilities and close monitoring of scheme activity; despite rising average claim costs and longer duration claims, recommended premium rates will not increase in 2016/17."
Chairman of ReturnToWorkSA, Jane Yuile, said that the board of the recently launched enterprise are pleased with the progress already made.
"The new Return to Work scheme is now 9 months old," Yuile said.
"The ReturnToWorkSA Board have reviewed progress with the new scheme and are pleased with the improvements in customer service and the current financial performance.
"Last year the Board announced a 29% reduction in the average premium rate from 2.75% to 1.95% of employer wages. The Board are pleased to announce that as the financial performance of the new scheme remains on track, the average premium rate of 1.95% of employer wages will continue for the 2016-17 financial year."