Workers comp scheme agents revealed | Insurance Business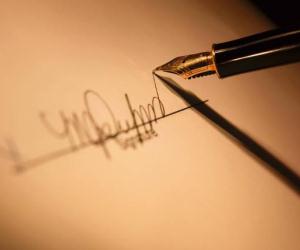 Five Australian insurers have been announced as the scheme agents for the workers compensation scheme run by WorkCover in New South Wales, with two previous contractors missing out on renewal.
Gallagher Bassett Services (GBS) and Xchanging were previous contract holders with the workers compensation scheme but have been left out of renewals for 2015. The following insurers have been appointed and will begins services under a new contract from January 1
st
2015:
·
Allianz
Australia Workers' Compensation (NSW)
·
CGU
Workers Compensation (NSW) Limited
· Employers Mutual NSW Limited
· GIO General Limited
·
QBE
Workers compensation (NSW) Ltd
WorkCover CEO, Vivek Bhatia, noted that these insurers offer a great service for workers compensation claims thanks to their experience.
"These organisations were selected on the basis of their experience and expertise in delivering workers compensation services and outcomes, after a competitive and rigorous procurement process."
"The new arrangements provide an opportunity to sustain the momentum of previous reforms and make a positive shift in the way scheme agents deliver services to drive return to work outcomes, and deliver better customer service whilst maintaining the financial sustainability of the scheme.
"This represents the best mix of scheme agents to maximise benefits to employers and workers."
All policies and claims currently managed by GBS and Xchanging will be transferred before December 31st 2015, it was announced.
GIO, owned by
Suncorp
, announced that their market share in the scheme will rise from 15.6% to 20.6% thanks to the restructure.
Paul Smeaton, executive general manager – statutory claims with Suncorp said the company was pleased with the increased share and looks to build on their experience in the field.
"GIO Workers Compensation has consistently delivered strong return-to-work results for injured workers, employers and the scheme," Smeaton said.
"It's pleasing that GIO will be able to extend our claims management expertise to more NSW businesses and their employees.
"We will work closely with employers, brokers and injured workers to ensure a smooth transition of their claims management to GIO."
Employers Mutual also announced that they will take on 15.6% of the Generalist Portfolio and will be given access to an additional allocation of the Long Tail Portfolio with a specific figure yet to be announced.
The new contracts will run for three years with an option to extend each insurer for two additional periods of one year.