WorkSafe fails vulnerable people, says ombudsman | Insurance Business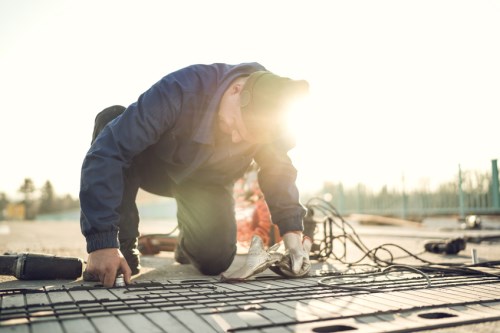 Victoria's chief complains investigator has found that insurance agents working for WorkSafe have benefitted from unfairly denying payments to injured workers, it has been reported.
Ombudsman Deborah Glass has released a report which identified problems in the workers' compensation system, particularly in complex claims, that has failed some "particularly vulnerable people,"
Fairfax Media
reported.
The report was based on the detailed review of 65 cases as well as a random sample of email records and interviews with injured workers and executives from five WorkSafe agents −
Allianz
,
CGU
, Gallagher Basset,
QBE
, and Xchanging.
The ombudsman's investigation has found that agents "unreasonably denied liability or terminated entitlements" for compensation claims,
Fairfax Media
said.
According to the report, complex claims, which made up 20 per cent of all claims received each year and 90 per cent of the scheme's liabilities, had failed some vulnerable people.
"We found agents cherry-picking evidence to support a decision to reject or terminate a claim," Glass wrote.
The investigation has also uncovered a range of "unreasonable decision-making" across the five agents:
allowing employers to "improperly" influence their decisions;
provided inadequate review processes;
disregarding or selectively using evidence to reject or terminate a claim;
making decisions that contradicted medical panel opinions;
engaging in "doctor shopping" to support a rejection or termination of entitlements; and
persisting with their decisions to reject or terminate claims despite knowing their decision would be overturned by a court.
Glass has also found the need for WorkSafe to examine its use of incentives and independent medical examiners.
In response to these findings, the ombudsman issued recommendations including improving workplace injury and compensation laws and preventing agents from using "preferred independent medical examiners,"
Fairfax Media
reported.
The remuneration deal included a provision for granting of financial rewards and penalties based on agent performance, including the termination of claims before they reached milestones of 13, 52, and 134 weeks.
Robin Scott, finance minister, said that all of the ombudsman's recommendations have been accepted by the government.
"It's unacceptable that injured workers did not get the support or respect they deserved," he said.
Clare Amies, WorkSafe chief executive, said in a statement that the ombudsman's recommendations are being implemented.
Related stories:
WorkSafe Victoria reveals injury insurance panel
Statutory body to increase insurance audits