World2Cover wins CANSTAR outstanding value travel insurance award | Insurance Business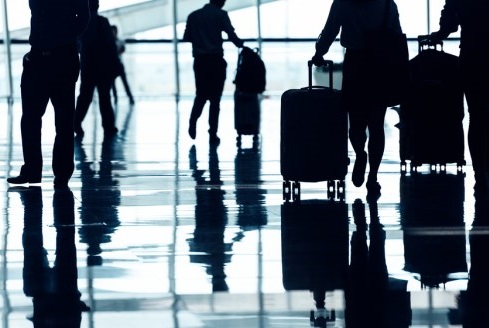 World2Cover has been recognised as the winner of CANSTAR Outstanding Value Travel Insurance Awards for both its domestic and international products.
CANSTAR assessed World2Cover products against 225 international policies and 87 domestic policies across 75 insurers, with approximately 30,000 visitors comparing travel insurance options this year on its site.
Mitchell Watson, CANSTAR group manager of research and ratings, said: "Travel insurance is a highly competitive sector, on both the price and features of policies, and it is our mission to help the public make informed decisions about the best offers in market."
Claudia Saita, deputy CEO and executive director in Australia of World2Cover travel insurance underwriter Tokio Marine, said the esteemed accolades testify to World2Cover's exceptional offering within the Australian consumer travel insurance market.
"Aussies are prolific travellers and we are committed to offering feature-rich coverage at a competitive price," Saita said.
"Along with great value, we provide our customers with peace of mind, supported by a simple claims process, and customer service which reflects the company's philosophy of being a 'Good Company' and Omotenashi; the spirit of Japanese hospitality."
In a statement, CANSTAR said its broad range of competitive travel insurance policy options provide cover to almost every holiday activity, and unlike many of their competitors, do not have a general exclusion for terrorism.
Saita said World2Cover travel insurance was designed with families in mind.
"World2Cover also provides travellers with comprehensive cover that extends to children for free, including 'big kids' aged up to 25 who are holidaying with parents and grandparents. World2Cover's Top Cover policy includes a specific clause to ensure that a dedicated carer will look after a child should anything happen to their guardian which prohibits them from doing so," said Saita.
"It's important to note that many brands don't necessarily extend a high level of cover for children, too. This could have serious consequences should anything go wrong during your travels."
"World2Cover's Top Cover product covers children to the same extent as adults in areas where they are traditionally under-insured, including accidental disability, death, funeral costs, and hijacking," he concluded.
According to CANSTAR's annual Travel Insurance Award report, the most popular specific inclusions that travellers seek cover for include terrorism, motorcycle, scooter, and jet ski rides, snow sports, and water sports.
Related stories:
QBE, Budget Direct scoop industry awards
Travel insurer reveals naked truth behind Canstar win
Are Kiwis sufficiently covered?