World's favourite truck may spell insurance industry trouble | Insurance Business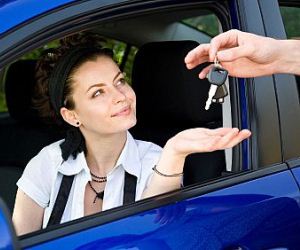 In a move that some consider to be an automotive "game changer," many cars and trucks have recently undergone major redesigns replacing steel body panels with a new material: aluminium. But the trend that was once heralded as the future of motor vehicles could spell an uncertain fate for the insurance industry.
While aluminium-bodied luxury cars such as the Audi A8 and the Jaguar XJR have been on the market for years, the Ford F150 – the world's most popular pick-up truck - is bringing aluminium's insurance pitfalls to light.
A recent analysis from the Insurance Institute for Highway Safety has found that the SuperCab version of the pick-up truck presents a trifecta of concerns for brokers: the aluminium truck is more likely to withstand damages in crash tests, repairs cost 26% more than their steel counterparts and vehicle occupants are more prone to injuries as the result of collisions.
The increase in claim amounts alone will be substantial, with a rear-corner crash causing US$4,738 in damage on an aluminium truck, as opposed to US$3,275 on a steel one. But costs may also rise for premiums, as the result of a higher number of severe injuries sustained in collisions.
"For all vehicles, the actuarial data for Bodily Injury and Accident Benefit claims will accumulate to show the true impact of the change. Poor safety results could translate into higher claim payouts," said Chris Bevan, account executive, Kennedy Insurance Brokers Inc.
"If any vehicle performs poorly, you'll see premiums increase to offset losses from serious injuries."
Still, some insurance brokers feel that the market will correct for itself and compensate accordingly for the heightened risks.
"It won't be a huge jump since not everybody is driving that vehicle, and the increased risk is spread out over many consumers," said Sherif Gemayel, president, Sharp Insurance. "Will there be an increase? Probably. Will it be noticeable? Probably not."
Ford has refuted the claims saying ina statement that the current F-150 is the safest yet.
"The 2015 F-150 is safest F-150 ever. It is the only full-size, light-duty truck to earn NHTSA's highest 5-star rating for the driver and passenger for all crash test modes and cab configurations. In addition, the 2015 F-150 SuperCrew is the first large pickup in the industry to earn an IIHS Top Safety Pick in the current rating system," the car-maker said in a statement.
'We addressed the IIHS small overlap front crash in our high-volume SuperCrew first, which accounts for 83 percent of 2015 F-150 retail sales. We are adding countermeasures in the SuperCab and the Regular Cab in the 2016 model year. We are evaluating which specific changes we will make to the SuperCab and the Regular Cab. They may not be identical to the SuperCrew. It is important that any changes do not compromise performance on other crash tests.
"We do not agree with the reparability costs and findings by IIHS. Real-world repair costs for the 2015 F-150 to date are comparable to or less than other full-size pickups and an average US$869 more affordable to repair than last year's F-150 – not the higher numbers released after crash stunts orchestrated by IIHS (as well as Edmunds).
"These costs are being tracked by
Assured Performance
, an independent body shop certification company that works with leading automakers. Additionally, both Allstate and State Farm say insurance costs for the new F-150 remain comparable with 2014 models. Consumer Reports analysis also shows that the aluminium parts on the F-150 cost about the same as steel parts on last year's truck and because the new F-150 is designed to make replacing components easier, in many cases labour charges may be lower."