Youi apologises to Aussie customers | Insurance Business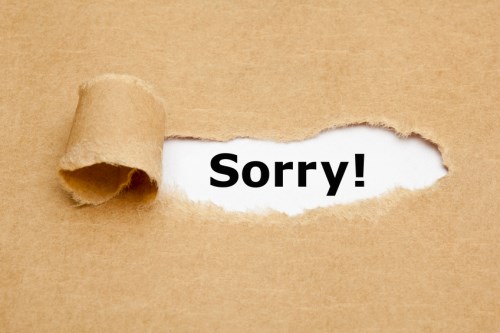 A South African-owned insurer lashed for dodgy sales practices in Australia and New Zealand has apologised to and reimbursed affected Aussie customers, it has been reported.
Youi told
The Courier-Mail
that it had given affected customers "individual, unreserved apologies", had their policies cancelled, and had "refunds paid where money was debited".
The insurer argued that the number of affected customers was minor, but refused to divulge total sales, only that the amount was 0.2% of total sales, the report said.
Youi has pleaded guilty earlier this year to offences in New Zealand, and has so far been fined $100,000 by the Insurance Council of New Zealand, and is expecting a further $350,000 for Commerce Commission charges,
The Courier-Mail
said.
The Commerce Commission has filed 15 charges against Youi, including debiting customers without permission for unsolicited insurance policies and making misleading claims about customers' ability to obtain online quotes.
Youi is currently being investigated by the Australian Securities and Investments Commission. Accounts from Youi's parent company, Outsurance, indicated how NZ staff had signed up customers to policies without their consent, and that Youi Australia "has experienced similar sales breaches as the two businesses share common call centre infrastructure,"
The Courier-Mail
reported.
Outsurance denied allegations that Youi had misleadingly sold policies to thousands of clients, and said it had issued "preventive and disciplinary actions" in Australia. Youi also cited the latest Financial Industry Ombudsman statistics, which showed that its three main insurance lines have lower-than-average chances of customer dispute emerging.
A Youi spokesman said the Australian problems were revealed from a "mix of internal controls and customer feedback."
"We obviously don't review every call but every call is recorded so if we do become aware of an issue we can immediately look into it and resolve the issue," he said.
Related stories:
South African insurer reports misconduct back home too
Insurer Youi under under ASIC investigation