Young SME owners still need good advice, says insurer | Insurance Business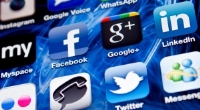 Brokers could profit from SME customers' digitally driven insurance buying preferences, but first they must abandon the "build it and they will come" ethos.
That's one of the conclusions reached in the latest Suncorp Insurance Insights whitepaper, entitled The Changing Face of the Insurance Customer.
The white paper, authored by Suncorp Commercial Insurance CEO Anthony Day, states insurers and intermediaries must embrace and adapt to the evolving needs of customers in the digital world to remain relevant and sustainable.
"No longer can commercial insurers and other industry players, such as intermediaries believe they can 'build it and they will come'," it read. "No longer can they look inwardly at their business but need to view it from their customer's perspective."
"There is a real threat to the viability of insurance players, both for insurers and insurance intermediaries," Day stressed, "if they do not view their businesses from their customers' perspective.
The whitepaper states that the SME was the most advanced customer but Day said this is a double-edged sword: "On the one hand a growing number of young, entrepreneurial SME owners are comfortable researching the internet and possibly buying their insurance cover. Yet, ironically, many realise from their research that they need help and turn to intermediaries."
He continued to urge intermediaries and insurers to adapt to the challenges of the digital world and demonstrate how their service is vital for businesses customers. He stressed that insurers need the "broadest distribution strategy [they] can sustain", but one that is flexible enough to adopt technology.
"The insurer who doesn't respond to this variety of customers will simply become irrelevant," he warned.